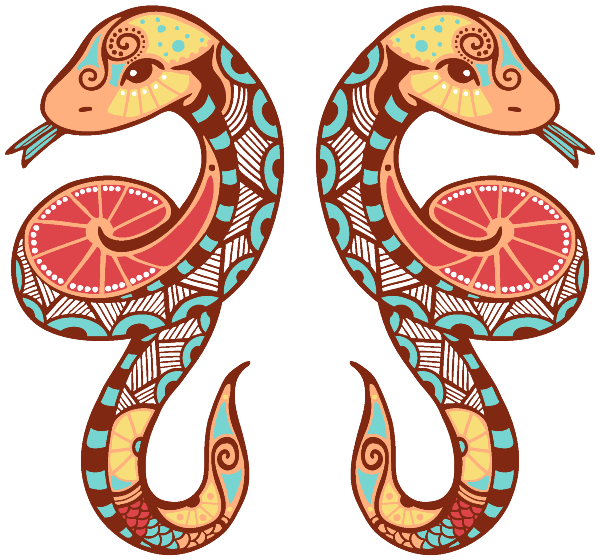 KEYWORDS: COMMUNICATION, MENTAL ACTIVITY AND SHARING INFORMATION
Zodiac Sign

Moon in Gemini
Fast Manifesting
The day can seem to go very fast, because the Moon is in the quicksilver sign of Gemini. This can be a good thing if you're not already overworked, but a tad confusing if you've a lot on your plate. Aries Moon Days are about action, while the Gemini Moon is more about mental energy – talking to lots of people and non-stop moving about.
The Moon in Gemini manifests itself by the need for changes and spontaneity. Safety lies in thinking about your feelings and sharing them with others. You can be more talkative and speak with ease these days. You might have a better ability to keep a cool head, but beware, a cold heart can discourage others. Harmony of thinking and feeling is important.
If you have a presentation to give today, you have the stars on your side. Similarly, a Gemini Moon Day is a great time to hold a social gathering because everyone is going to be extra chatty, which oils the social wheels. Conversations today can make sense of a lot of things. It's a day to be curious.
This day could be good for: A good time to enjoy the unconventional. Excellent for communicating, spreading information, writing and study. This is a busy time with plenty of mental activity and rapidly changing emotions and feelings. A period of increased mental energy and to share things that have been difficult to put into words. Travel may feature at this time, especially travelling by air. A time when the mind is curious, inventive and quick.
Not so good for: Being totally Zen – there's too much to do and too many places to go.
Queen of Wands: A woman represented by the Queen of Wands will be a strong person, forthright and sometimes painfully honest. She's experienced, capable and determined.  She makes a reliable and trustworthy friend, and a very worthy adversary. https://thothreadings.com/queen-of-wands/
Moon in Gemini: The day can seem to go very fast, because the Moon is in the quicksilver sign of Gemini. This can be a good thing if you're not already overworked, but a tad confusing if you've a lot on your plate. Aries Moon Days are about action, while the Gemini Moon is more about mental energy – talking to lots of people and non-stop moving about. https://thothreadings.com/moon-in-gemini/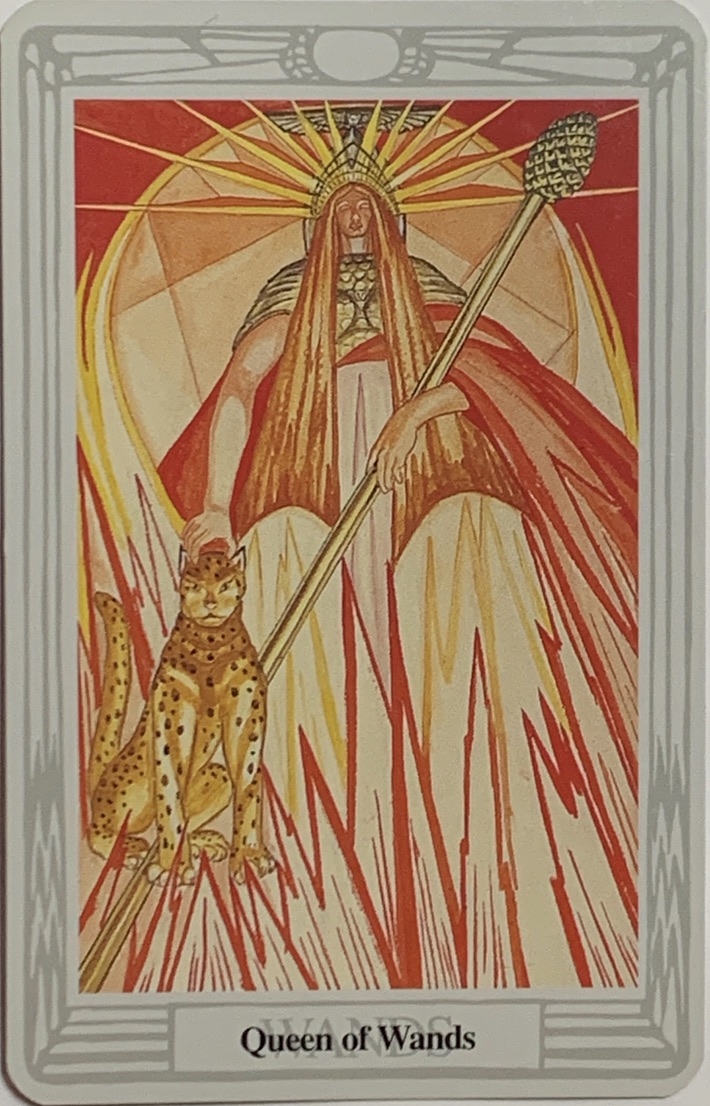 Queen of Swords: The Queen of Swords can be very sensitive, perceptive, sharp-witted and intelligent. On the dark side, she can turn cruel, malicious, narrow-minded, bigoted or even deceitful, dangerous, too, because of her charm and beauty. https://thothreadings.com/queen-of-swords/
Moon in Gemini: The day can seem to go very fast, because the Moon is in the quicksilver sign of Gemini. This can be a good thing if you're not already overworked, but a tad confusing if you've a lot on your plate. Aries Moon Days are about action, while the Gemini Moon is more about mental energy – talking to lots of people and non-stop moving about. https://thothreadings.com/moon-in-gemini/