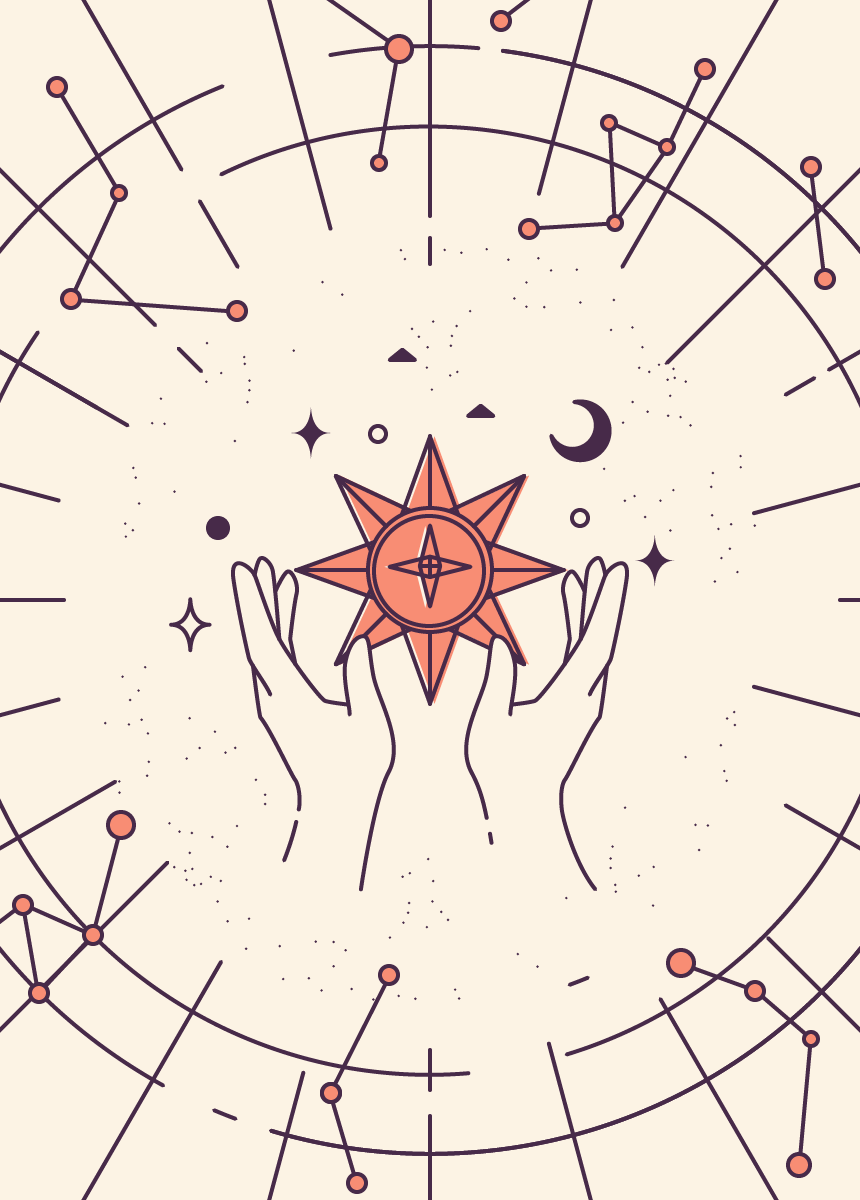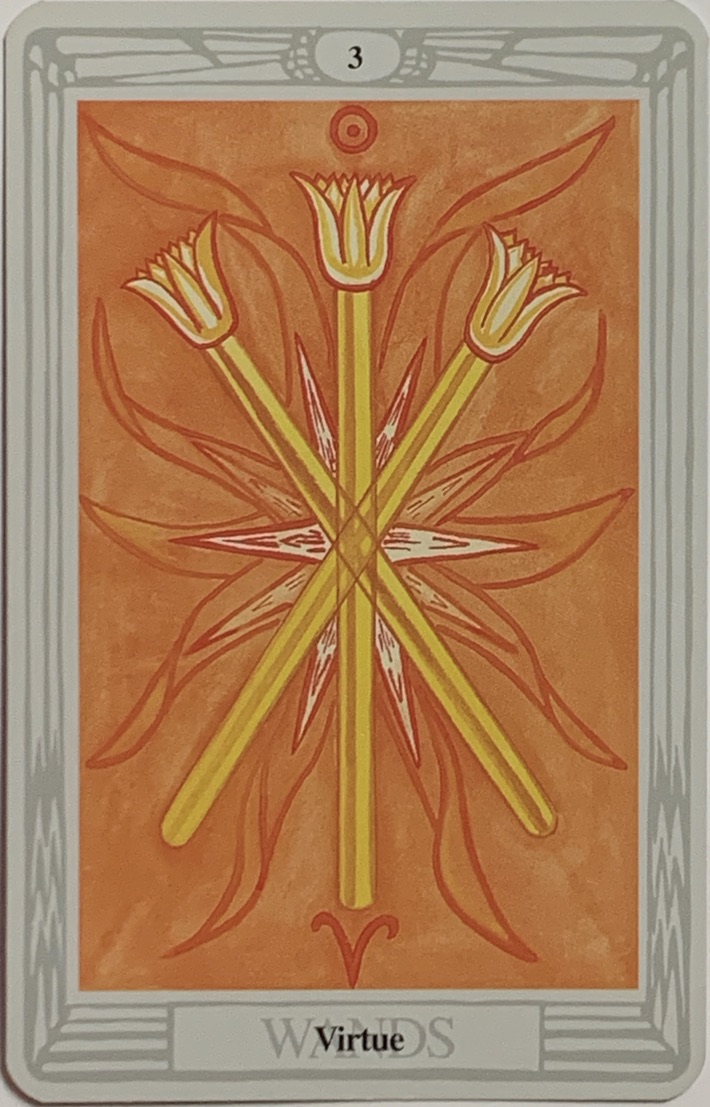 THE THREE OF WANDS – Victory – Mercury – Leo – Insight
Astrology: Sun in the 2. decan of Aries
About :
THE THREE OF WANDS
The Three of Wands shows the powers of the element guided by understanding and awareness, the perfect precondition to begin a work or a project, to go ahead with a plan.
It's quite easy to mistake the meaning of a card named the Lord of Virtue. We can easily be misled into thinking that this means being dutiful and 'doing the right thing'.  However there is a much deeper level to this card than is immediately apparent. Virtue is about excellence, ethically and personally.
It is about developing and maintaining high standards of behavior, and then learning to have the confidence, self belief and strength of character to live out those standards through our every act.
The Three of Wands signals the many chances available to you to broaden your horizons through study, travel, business enterprise and learning. You are becoming more aware of the opportunities that exist for you right now – and there are still more to come. To take advantage of this potential, you must stay committed to your path and be prepared to stretch beyond your comfort zone, knowing your best hopes lie outside of your current environment. It is time to think BIG. Consider what you can to open doors to more development and self-exploration. This card encourages you to dream bigger than your limitations.
Drive: Creativity, the will to begin, striving towards a goal
Light: Accomplishment, confidence, harmony of powers, pride, nobility
Shadow: Moodiness, overestimation of one's self, conceit, rudeness, insolence, obstinacy, treachery pride, nobility
Reversed: The Three of Wands reversed indicates that you have attempted to embark on your journey of personal development but did not accomplish your goals. Unexpected delays and creative blockages might have popped up on your path. 
Keywords: Aries Day, Virtue, Integrity, Straightness, Honesty, Self-Confidence, Restart
Advice: Pay attention to your own being and your inner peace. Focus and win!
Questions: Do you have reason to doubt yourself? Do you still doubt your virtues?
Suggestion: If you are not well collected and have long-standing doubts inside, pull a sheet to illuminate the origin of the work that remains to be done.
Revelation: I have the strength and the values to think and know.
Affirmation: I live out my beliefs in all my acts.