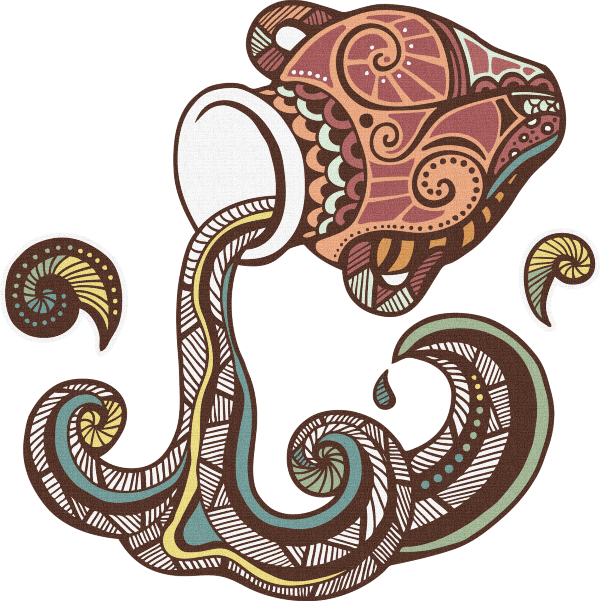 KEYWORDS: INVENTION, INDEPENDENCE, HUMANITARIAN IDEALS AND DETACHMENT
Zodiac Sign

Moon in Aquarius
Creativity
Aquarius Moon Days have a slightly nerve-tingling quality. It's as though we all need to start to be a tad more progressive and think about the future. Aquarius is all about modernization and progress.  When the Moon is in Aquarius, the status quo might very well go. It's a great day to rebel and be non-conformist. Aquarius is an energy that likes to live outside the box and be a rebel.
Your relationship with your emotions might be more complicated, because Moon in Aquarius has a strong need for emotional freedom. However, when you are in a group of people, it is easier for you to understand your feelings and free yourself from negative emotions such as fear, anger and jealousy.
So if you're a bit like that, you should find that the Universe supports you in being your wackiest, best self. It's also a wonderful day to get together with friends, and if it's for a charitable cause, so much the better. Aquarius loves to do good things for the world, and to do those things with as many people as possible. Nothing charitable to do? It's still a good day for a gathering.
This day could be good for: A good time to focus attention upon social concerns and ideals for the good of the group rather than the individual. The ideal time to collectively solve a problem or confront an issue. This period is ideal for celebrations, parties, meetings and social get togethers. Expect surprises, unannounced visitors and spurts of creativity. Its time to break the rules, be inventive and welcome change.
Not so good for: Doing things the old-fashioned way
Queen of Wands: A woman represented by the Queen of Wands will be a strong person, forthright and sometimes painfully honest. She's experienced, capable and determined.  She makes a reliable and trustworthy friend, and a very worthy adversary. https://thothreadings.com/queen-of-wands/
Moon in Gemini: The day can seem to go very fast, because the Moon is in the quicksilver sign of Gemini. This can be a good thing if you're not already overworked, but a tad confusing if you've a lot on your plate. Aries Moon Days are about action, while the Gemini Moon is more about mental energy – talking to lots of people and non-stop moving about. https://thothreadings.com/moon-in-gemini/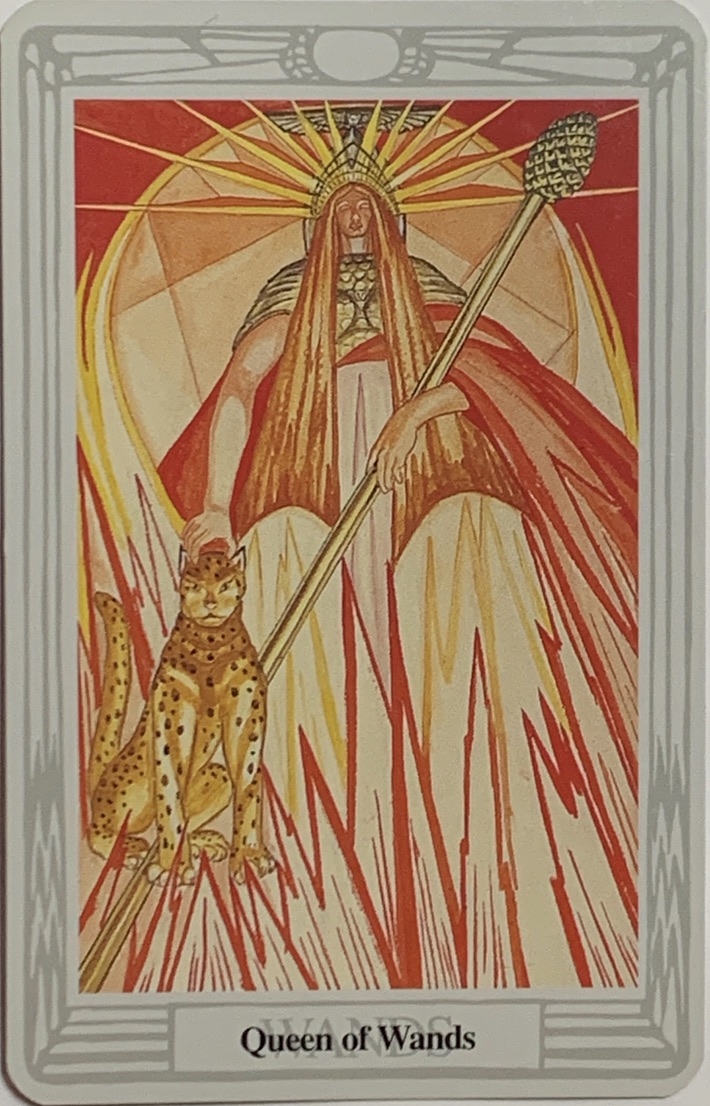 Queen of Swords: The Queen of Swords can be very sensitive, perceptive, sharp-witted and intelligent. On the dark side, she can turn cruel, malicious, narrow-minded, bigoted or even deceitful, dangerous, too, because of her charm and beauty. https://thothreadings.com/queen-of-swords/
Moon in Gemini: The day can seem to go very fast, because the Moon is in the quicksilver sign of Gemini. This can be a good thing if you're not already overworked, but a tad confusing if you've a lot on your plate. Aries Moon Days are about action, while the Gemini Moon is more about mental energy – talking to lots of people and non-stop moving about. https://thothreadings.com/moon-in-gemini/