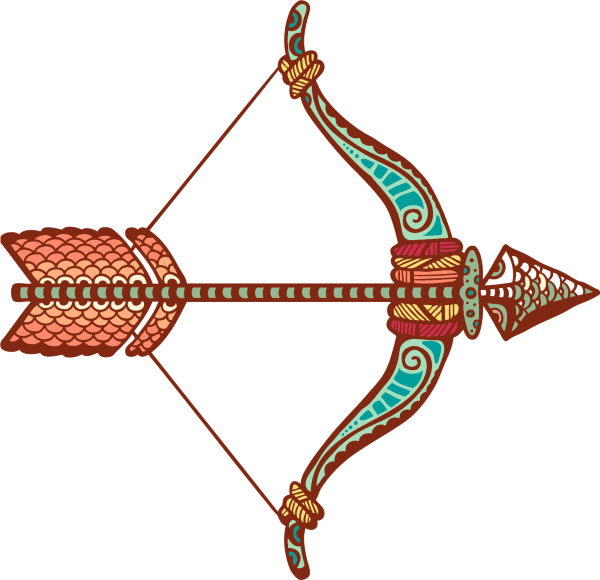 KEYWORDS: MOVEMENT AND TRAVEL, PURPOSE AND HIGHER LEARNING
Zodiac Sign

Moon in Sagittarius
Find Your Higher Purpose
Go day to let off some steam and to overindulge yourself. The energy is connected to the planet Jupiter, who loves excess and pretty much always overdoes it. Be careful not to throw caution to the wind totally today. Being adventurous is one thing but being reckless is another.
This is also a great day to dream about the projects you want to complete, or to put your mind to ideas of travel or study. It's also a good time to see the big picture.  By looking at the big picture, this can really help us get things into perspective and move us into that all important state of gratitude from which all good things come.
The greatest need is to always search for something. In order to feel safe you might find that you need to have a goal, mission or philosophy that gives your life meaning. With Moon in Sagittarius you have an optimistic approach to life and you believe that things will get better even if you get into trouble.
This day could be good for: A good time to look for higher purpose and meaning or examine your attitudes. A time to travel, go exploring or broaden your horizons. Good luck prevails. A period of optimism, enthusiasm or idealism. Being open minded and focused upon the future and its possibilities.
Sacral Chakra and surrounding Organs: Liver, sacrum, thigh bone, tail bone, hip muscles, hip joint, lumbar vertebra, lumbar muscle.
Root Chakra and surrounding organs: Genitals, rectum, urethra, genital glands, ovaries, prostate, pubic bone. 
Queen of Wands: A woman represented by the Queen of Wands will be a strong person, forthright and sometimes painfully honest. She's experienced, capable and determined.  She makes a reliable and trustworthy friend, and a very worthy adversary. https://thothreadings.com/queen-of-wands/
Moon in Gemini: The day can seem to go very fast, because the Moon is in the quicksilver sign of Gemini. This can be a good thing if you're not already overworked, but a tad confusing if you've a lot on your plate. Aries Moon Days are about action, while the Gemini Moon is more about mental energy – talking to lots of people and non-stop moving about. https://thothreadings.com/moon-in-gemini/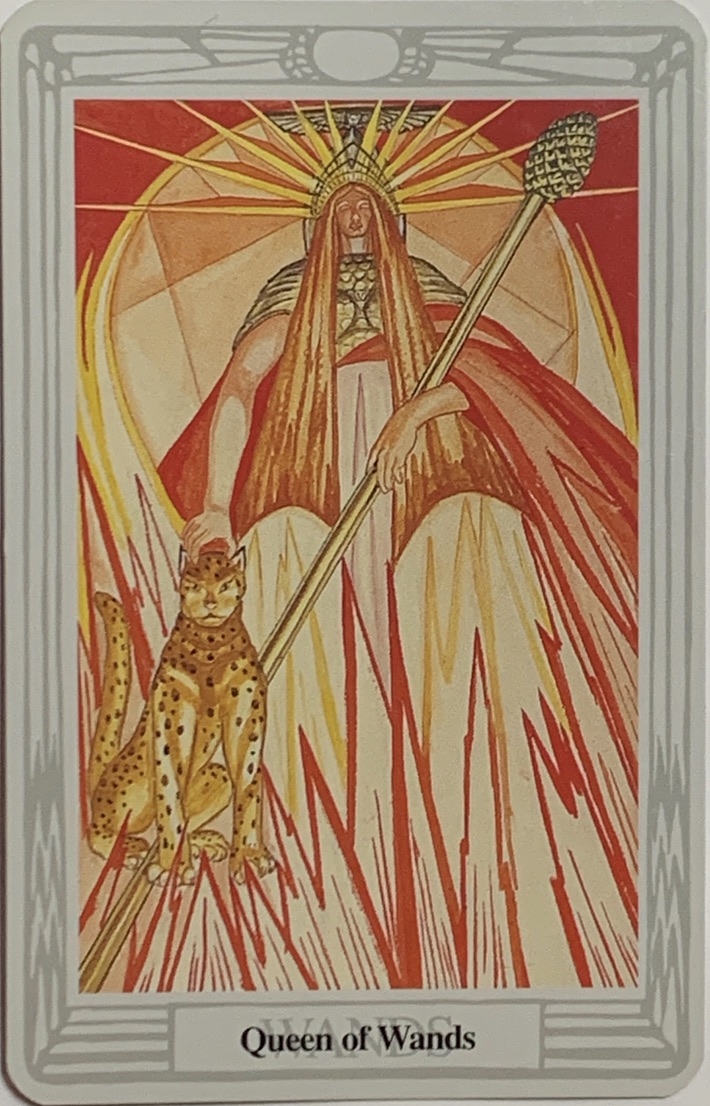 Queen of Swords: The Queen of Swords can be very sensitive, perceptive, sharp-witted and intelligent. On the dark side, she can turn cruel, malicious, narrow-minded, bigoted or even deceitful, dangerous, too, because of her charm and beauty. https://thothreadings.com/queen-of-swords/
Moon in Gemini: The day can seem to go very fast, because the Moon is in the quicksilver sign of Gemini. This can be a good thing if you're not already overworked, but a tad confusing if you've a lot on your plate. Aries Moon Days are about action, while the Gemini Moon is more about mental energy – talking to lots of people and non-stop moving about. https://thothreadings.com/moon-in-gemini/