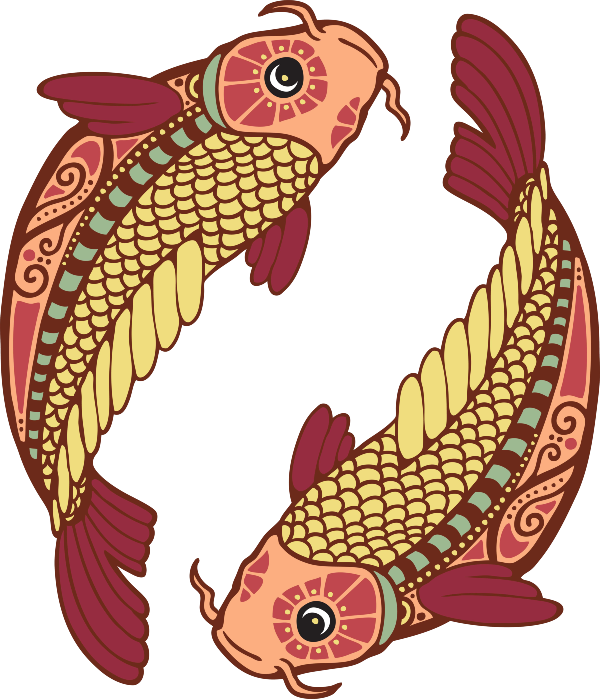 KEYWORDS: IMAGINATION, MYSTICISM, DREAMING AND INTUITION
Zodiac Sign

Moon in Pisces
Dreamy – Meditative
On a good Pisces Moon Day, life can feel dreamy and romantic. It's a day when one hour melts into the next and no one seems in too much of a rush for anything. Poetry can be written and read. Meditations go deeper. Soulmates can appear, or unite or reunite.
The Moon in Pisces has the greatest sensitivity and perceptiveness of surroundings. You can experience feelings of insecurity, be passive and only wait and see what happens in your life. If you engage in creative or spiritual search, you will benefit from the great imagination of Pisces.
What's not to like about a Pisces Moon Day? Well, addictions might be an issue for some of us. Self-pity, a sense of being lost, and of being a martyr, happen more readily on a Pisces Moon Day. But it's a balance: just as a Pisces Moon Day can be about altered states reached with drugs and alcohol, it can also be about getting into an altered state by doing a spiritual practice that connects you to the Divine. Or even better, because of being with someone who makes you feel like you've seen Goddess.
This day could be good for: A good time to draw towards the spiritual and psychic, to retreat and contemplate. This is a time of heightened sensitivity, creativity and inspiration. Things are not what they seem, issues seem clouded. A time to reflect and meditate and let the imagination have full rein. Start a pilgrimage or vision quest or do good works of a charitable nature. This is a mystical, magical, other worldly time.
Not so good for: Rigorous mental or physical work, arguments, being down to Earth.
Third Eye Chakra and surrounding Organs: eyes, hypophysis, pineal gland, endorphin, melatonin.
Queen of Wands: A woman represented by the Queen of Wands will be a strong person, forthright and sometimes painfully honest. She's experienced, capable and determined.  She makes a reliable and trustworthy friend, and a very worthy adversary. https://thothreadings.com/queen-of-wands/
Moon in Gemini: The day can seem to go very fast, because the Moon is in the quicksilver sign of Gemini. This can be a good thing if you're not already overworked, but a tad confusing if you've a lot on your plate. Aries Moon Days are about action, while the Gemini Moon is more about mental energy – talking to lots of people and non-stop moving about. https://thothreadings.com/moon-in-gemini/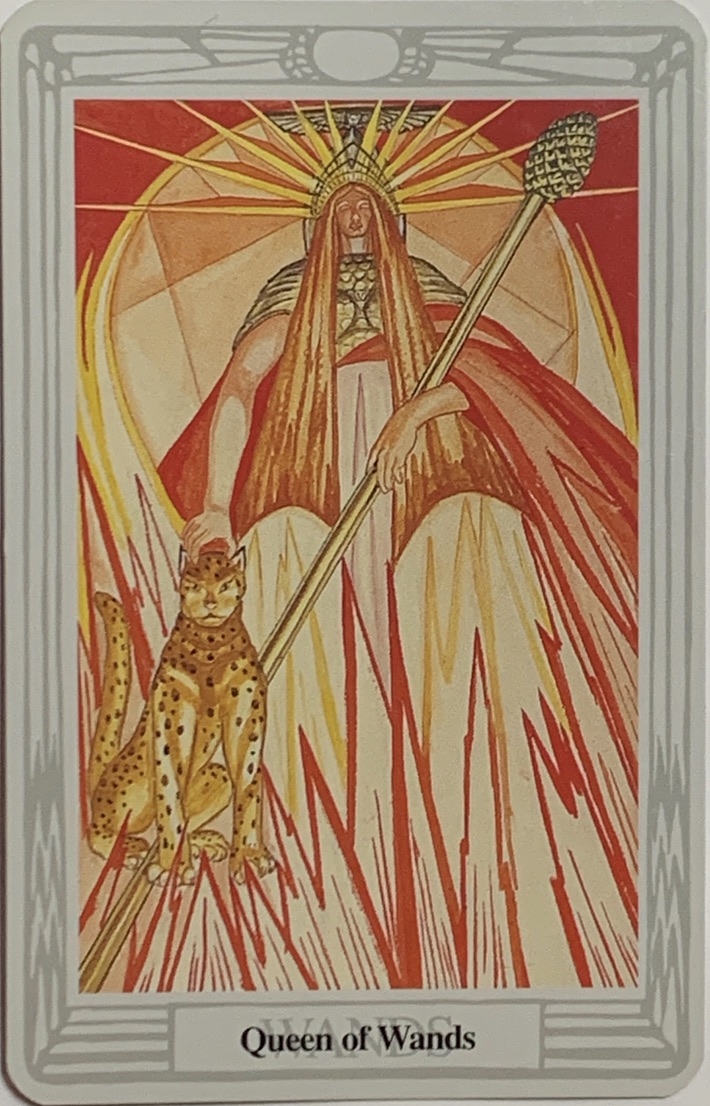 Queen of Swords: The Queen of Swords can be very sensitive, perceptive, sharp-witted and intelligent. On the dark side, she can turn cruel, malicious, narrow-minded, bigoted or even deceitful, dangerous, too, because of her charm and beauty. https://thothreadings.com/queen-of-swords/
Moon in Gemini: The day can seem to go very fast, because the Moon is in the quicksilver sign of Gemini. This can be a good thing if you're not already overworked, but a tad confusing if you've a lot on your plate. Aries Moon Days are about action, while the Gemini Moon is more about mental energy – talking to lots of people and non-stop moving about. https://thothreadings.com/moon-in-gemini/