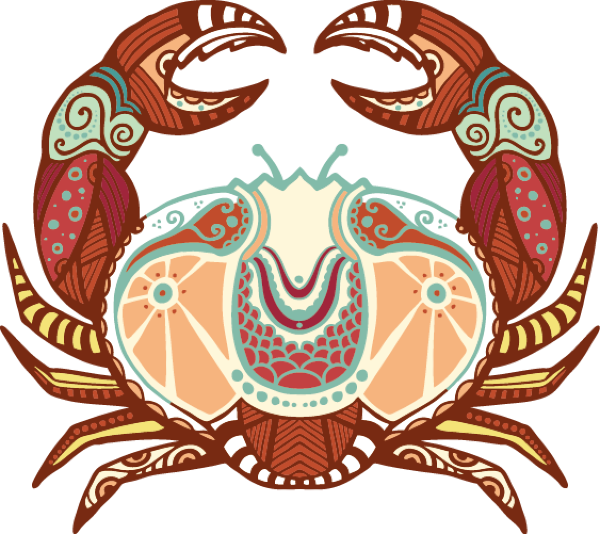 KEYWORDS: NURTURE, CARING FOR OTHERS, HOME AND FAMILY
Zodiac Sign

Moon in Cancer
Trust your instincts
This is a day to retreat to the bosom of your family, or at least to be at home. The vibe mellows and suddenly, domesticity beckons. It's a day to feather your nest. Your feeling of safety is now related to your home, family and related activities such as cooking and gardening. You may be prone to emotional fluctuations; you should learn to forgive and forget in order to avoid depression from thinking too much about things. Your perception of the world can be very subjective; try to create a certain distance without being bitter. Due to your rich emotional manifestation you can create a real sense of belonging in the world.
Sort out your home if it's in a bit of a mess. Clear up, clean up and do the washing. Have friends or family over to enjoy a good meal. If you find yourself giving in to the slightly insecure Cancer vibe, have a word with yourself. A Cancer Moon Day is a wonderful time to work on your doubts and fears. Don't scuttle away under a rock. Work out what's worrying you. This is also a good day to show someone your soft underbelly. Don't be too hard-headed.
This day could be good for: A good time to trust your instincts. A period when emotional sensitivity rises sharply. This time is very good for dreams and remembering the past as it is a psychic fertile period. The focus will be on the home and the family and anything that provides security. A time of traditional approaches and values. The instinct to feel loved, wanted and emotionally secure will be strong. The Moon's influence here is strongest and purest.
Not so good for: Being detached, aloof and unemotional.
Solar Plexus Chakra and surrounding Organs: Stomach, mucosa, ovary, womb, vagina, breast, pleura, peritoneum, lymph system, breastbone.
Queen of Wands: A woman represented by the Queen of Wands will be a strong person, forthright and sometimes painfully honest. She's experienced, capable and determined.  She makes a reliable and trustworthy friend, and a very worthy adversary. https://thothreadings.com/queen-of-wands/
Moon in Gemini: The day can seem to go very fast, because the Moon is in the quicksilver sign of Gemini. This can be a good thing if you're not already overworked, but a tad confusing if you've a lot on your plate. Aries Moon Days are about action, while the Gemini Moon is more about mental energy – talking to lots of people and non-stop moving about. https://thothreadings.com/moon-in-gemini/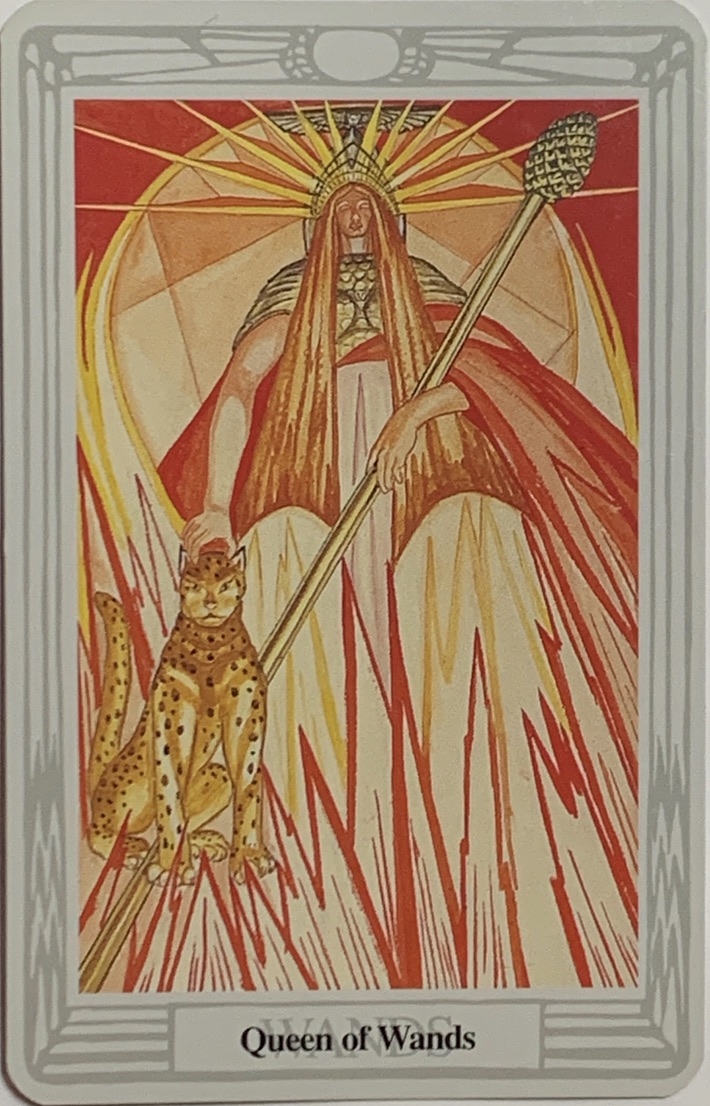 Queen of Swords: The Queen of Swords can be very sensitive, perceptive, sharp-witted and intelligent. On the dark side, she can turn cruel, malicious, narrow-minded, bigoted or even deceitful, dangerous, too, because of her charm and beauty. https://thothreadings.com/queen-of-swords/
Moon in Gemini: The day can seem to go very fast, because the Moon is in the quicksilver sign of Gemini. This can be a good thing if you're not already overworked, but a tad confusing if you've a lot on your plate. Aries Moon Days are about action, while the Gemini Moon is more about mental energy – talking to lots of people and non-stop moving about. https://thothreadings.com/moon-in-gemini/