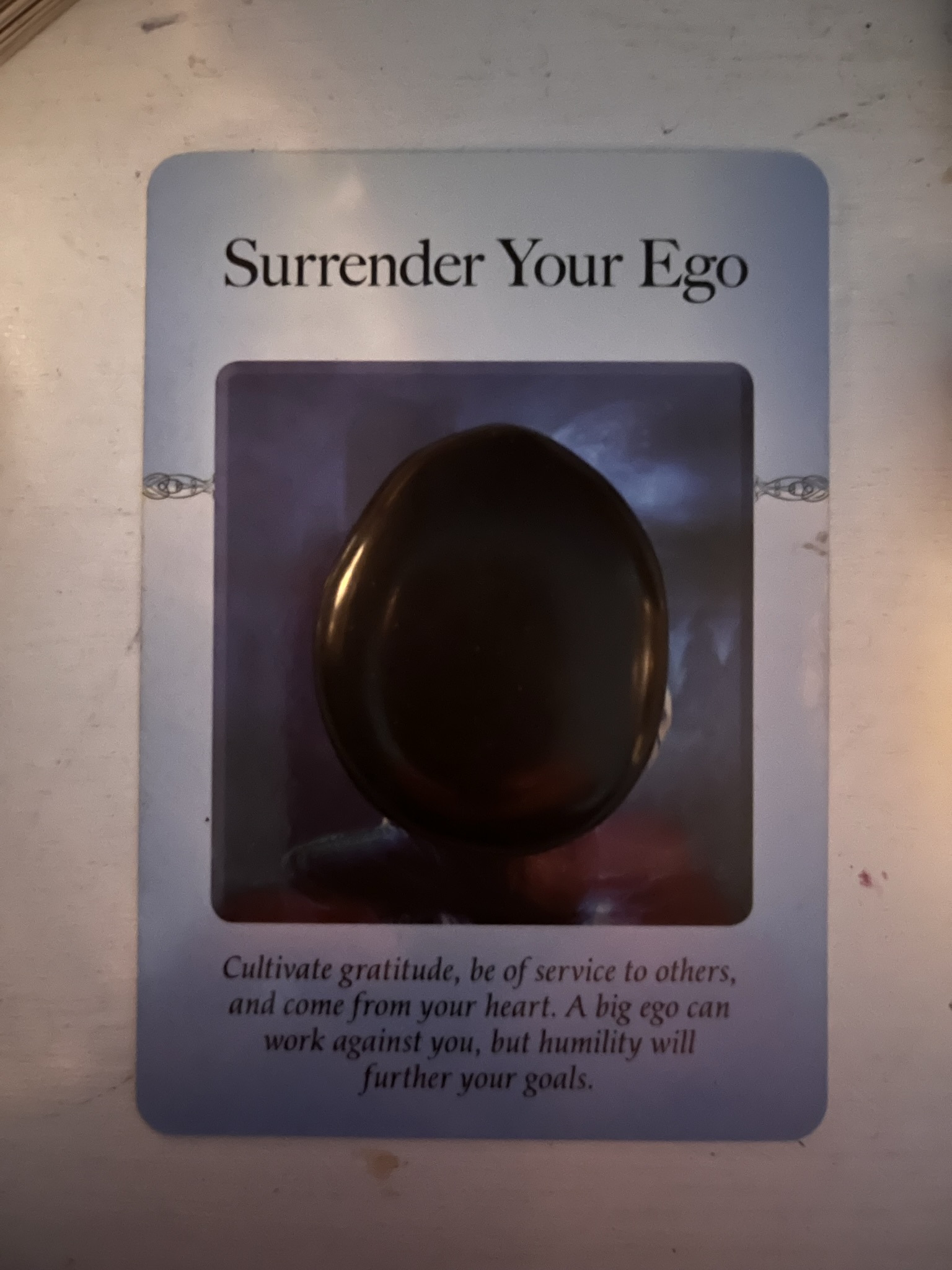 Surrender Your Ego
Cultivate gratitude, be of service to others, and come from your heart. A big ego can work against you, but humility will further your goals.
Surrendering your ego involves embracing humility, cultivating gratitude, and being of service to others, rather than allowing your sense of self-importance to dictate your actions and relationships. A humble approach can foster personal growth, deepen connections, and promote overall well-being. Here are some strategies to help you surrender your ego and embrace a more humble, heart-centered mindset:
Practice self-awareness: Cultivate self-awareness by reflecting on your thoughts, emotions, and behaviors, and recognizing any ego-driven tendencies. By developing a deeper understanding of yourself, you can begin to identify and address areas where your ego may be negatively influencing your life.
Cultivate gratitude: Engage in daily gratitude practices, such as journaling or meditation, to focus on the positive aspects of your life and appreciate the contributions of others. This can help shift your mindset from self-centeredness to a more humble and appreciative perspective.
Serve others: Dedicate time and effort to helping others, whether through volunteer work, acts of kindness, or offering support to friends and family. Being of service can help you feel more connected to others and foster a greater sense of humility.
Embrace vulnerability: Be willing to share your struggles, weaknesses, and imperfections with others. Embracing vulnerability can help you develop deeper, more authentic connections and reduce the need to maintain an inflated ego.
Practice active listening: Cultivate the habit of truly listening to others, giving them your full attention and empathizing with their experiences. Active listening can help you foster more meaningful relationships and diminish the ego's need for constant validation.
Learn from others: Recognize that everyone has unique skills, knowledge, and perspectives to offer. Be open to learning from others and appreciating their strengths, rather than focusing solely on your own accomplishments and abilities.
Accept feedback: Be receptive to constructive criticism and feedback, viewing it as an opportunity for growth and improvement. This willingness to learn from others can help you develop a more humble and open-minded perspective.
Foster collaboration: Embrace teamwork and collaboration, recognizing that collective efforts can often lead to greater success than individual pursuits. This approach can help you appreciate the contributions of others and reduce the ego's desire for personal recognition.
Practice humility: Strive to develop a humble mindset, acknowledging your limitations and imperfections, while also recognizing the value and worth of others. Humility can help to keep your ego in check and promote a more balanced, harmonious approach to life.
Reflect on your values: Consider the values and principles that guide your life, and ensure that your actions and decisions align with these beliefs. By living in accordance with your values, you can foster a more authentic and grounded sense of self, free from ego-driven pursuits.
By surrendering your ego and embracing a more humble, heart-centered approach to life, you can foster personal growth, deepen relationships, and promote overall well-being. Practicing gratitude, serving others, and embracing vulnerability are essential strategies for reducing the influence of the ego and cultivating a more authentic, compassionate, and humble mindset.
YouTube - Morning Compass Surrender
Get Your Own Surrender Cards
Try to buy local, if not available use the link below: