Surrender Your Addictions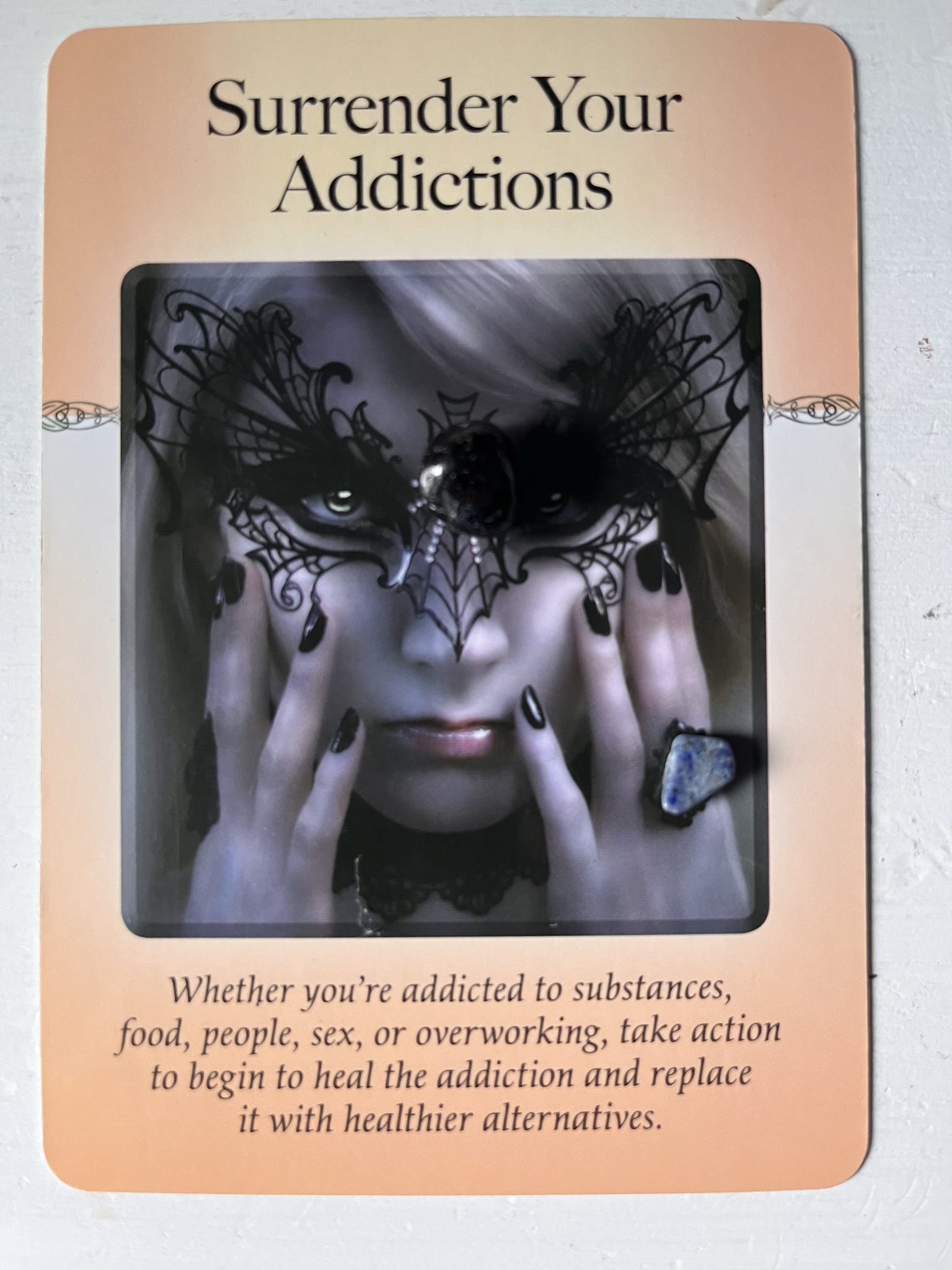 Surrender Your Addictions
Whether you're addicted to substances,
food, people, sex, or overworking, take action
to begin to heal the addiction and replace
it with healthier alternatives.
Surrendering your addictions is the process of letting go of unhealthy habits or behaviors that have a negative impact on your life. Addiction can manifest in various forms, including but not limited to substance abuse, gambling, eating disorders, or technology dependence. Surrendering an addiction often involves a combination of self-awareness, determination, support, and professional help. Here are some steps to help guide you through this journey:
Acknowledge the addiction: The first step in addressing any addiction is to recognize and admit that you have a problem. Be honest with yourself about the impact your addiction has on your life and the lives of those around you.
Identify triggers: Determine what circumstances, emotions, or situations tend to trigger your addictive behavior. By understanding these factors, you can develop strategies to avoid or manage them effectively.
Seek support: Reach out to friends, family, or support groups who understand what you are going through and can offer encouragement and guidance. Sharing your struggles with others can help alleviate feelings of isolation and provide a sense of accountability.
Develop a plan: Create a comprehensive and realistic plan to overcome your addiction, which may involve setting short-term and long-term goals, outlining strategies for dealing with triggers, and establishing a support network.
Replace negative habits with positive ones: Find healthy alternatives to replace your addictive behavior. Engaging in constructive activities such as exercise, meditation, or pursuing hobbies can help fill the void left by the addiction and reduce the risk of relapse.
Seek professional help: Depending on the severity of your addiction, it may be necessary to seek the assistance of a mental health professional, such as a therapist or counselor. They can help you understand the underlying causes of your addiction, develop coping mechanisms, and guide you through the recovery process.
Practice self-compassion: Remember that recovery is a journey, and setbacks are a natural part of the process. Be kind to yourself, and don't let setbacks discourage you from continuing to work toward a healthier, addiction-free life.
Stay committed: Overcoming addiction is an ongoing process that requires dedication and perseverance. Stay focused on your goals, maintain a support network, and continually reassess your strategies to ensure you are on track for success.
By surrendering your addictions, you are taking a crucial step towards a healthier, more fulfilling life. Remember that the journey may not be easy, but the rewards of living addiction-free are well worth the effort.
YouTube - Morning Compass Surrender
Get Your Own Surrender Cards
Try to buy local, if not available use the link below: