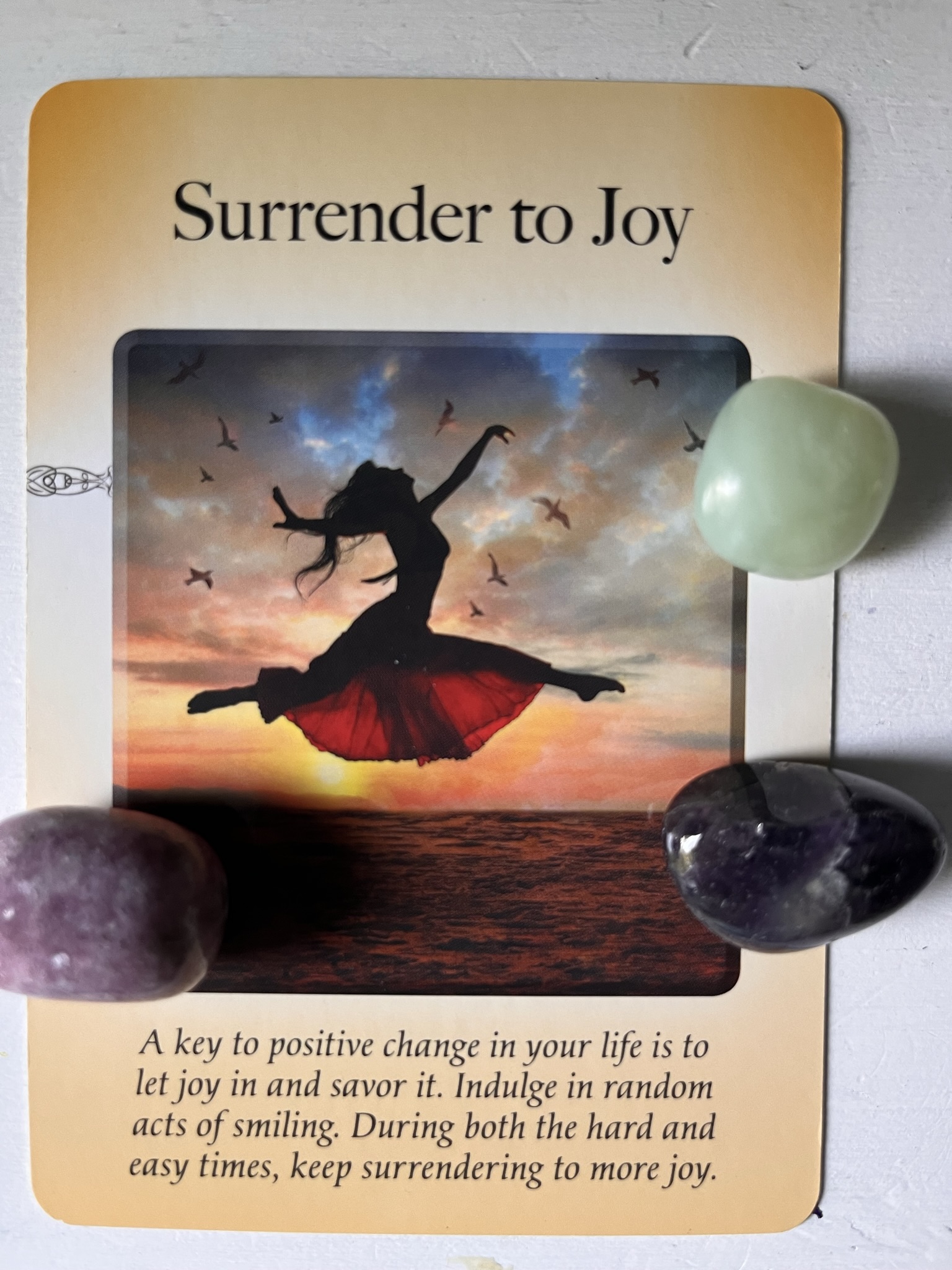 Surrender to Joy
Trust yourself and your decisions.
Don't be swayed by other people's strong opinions about what to do. Take action and be confident that you have chosen the right path.
Surrendering to joy involves trusting yourself, your decisions, and embracing the confidence that you are on the right path. By not allowing others' opinions to sway you, you can cultivate a sense of inner peace and happiness. Here are some strategies to help you surrender to joy and embrace your own path in life:
Cultivate self-awareness: Develop a deeper understanding of your values, beliefs, and goals. By knowing what truly matters to you, you can make more informed decisions that align with your authentic self, ultimately leading to greater joy and satisfaction.
Trust your intuition: Listen to your inner voice and trust your gut instincts when making decisions. Your intuition can serve as a powerful guide, helping you determine the best course of action for your personal growth and happiness.
Set personal boundaries: Establish clear boundaries with others to protect your energy and maintain your sense of autonomy. Communicate your needs and expectations, and don't be afraid to say no when necessary.
Embrace self-confidence: Believe in your ability to make the right decisions for yourself, even when faced with differing opinions or external pressures. Trust that you have the insight and wisdom to choose the best path for your life.
Detach from others' opinions: Recognize that everyone has their unique perspectives and beliefs, and it's impossible to please everyone. Focus on what feels right for you, rather than seeking validation or approval from others.
Practice gratitude: Cultivate an attitude of gratitude by regularly reflecting on the positive aspects of your life, such as your achievements, relationships, or personal growth. This practice can help you maintain a more joyful and optimistic mindset.
Seek inner guidance: Turn to meditation, prayer, or other spiritual practices to help you connect with your inner wisdom and gain clarity on your path. This connection can help you develop greater trust in your decisions and embrace your journey with joy.
Take action: Actively pursue your goals and dreams, even when faced with uncertainty or fear. By taking action, you demonstrate confidence in your choices and create opportunities for joy and fulfillment.
Celebrate your successes: Acknowledge and celebrate your accomplishments, both big and small. By doing so, you reinforce your self-confidence and create a positive feedback loop that encourages further growth and joy.
Surround yourself with support: Build a network of friends, family, and mentors who encourage and support your journey. These individuals can provide valuable guidance, reassurance, and motivation as you navigate your unique path.
By surrendering to joy, you can trust yourself and your decisions, embracing the confidence that you are on the right path. Focusing on self-awareness, intuition, and inner guidance can help you cultivate a sense of inner peace and happiness, allowing you to thrive despite external pressures and opinions.
YouTube - Morning Compass Surrender
Get Your Own Surrender Cards
Try to buy local, if not available use the link below: