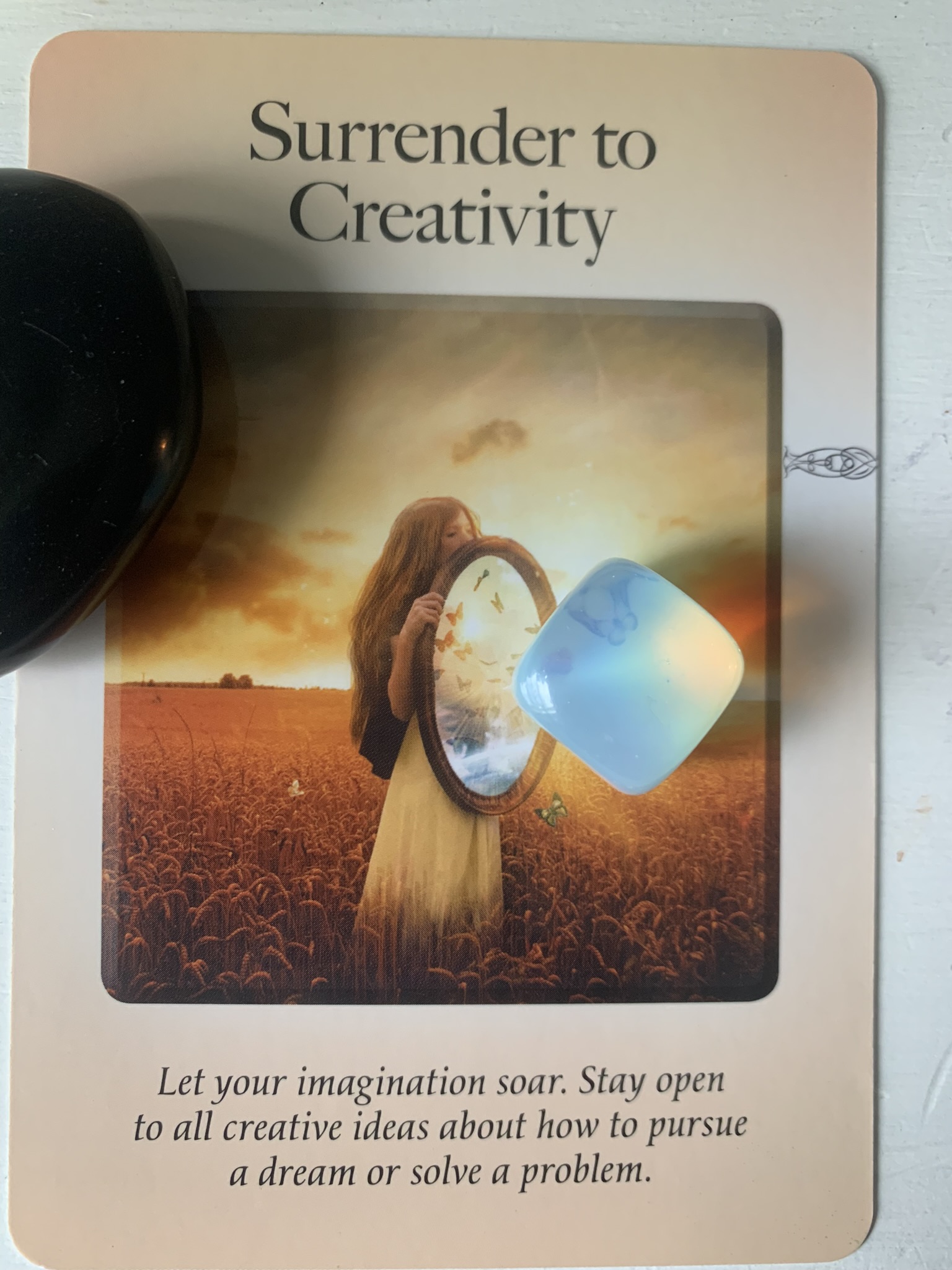 Surrender to Creativity
Let your imagination soar. Stay open
to all creative ideas about how to pursue a dream or solve a problem.
Surrendering to creativity means embracing the limitless potential of your imagination and staying open to innovative ideas that can help you pursue your dreams or solve problems. By nurturing your creative spirit, you can unlock new perspectives, foster personal growth, and enhance your overall well-being. Here are some strategies for surrendering to creativity:
Cultivate a curious mindset: Approach life with curiosity and a willingness to learn. This open-mindedness will encourage you to explore new ideas, question conventional wisdom, and embrace the unknown, all of which can fuel your creativity.
Embrace uncertainty: Accept that uncertainty is an inherent part of life and creativity. By embracing the unknown and letting go of the need for control, you can unlock the full potential of your imagination and take risks that may lead to breakthroughs and innovations.
Practice mindfulness: Mindfulness can help you become more aware of your thoughts, emotions, and surroundings, allowing you to tap into your creative instincts more easily. By being fully present in each moment, you create space for new ideas to emerge.
Foster a playful attitude: Approach your creative pursuits with a sense of play and experimentation. This lighthearted attitude can help you overcome self-doubt, embrace new ideas, and enjoy the process of creating without the pressure of perfection.
Surround yourself with inspiration: Cultivate an environment that fosters creativity by surrounding yourself with inspiring people, art, music, and literature. Engage with sources of inspiration that resonate with you and encourage your imagination to soar.
Collaborate with others: Engage with other creative individuals to share ideas, brainstorm, and gain new perspectives. Collaboration can lead to unexpected connections, fresh insights, and a more expansive understanding of the creative process.
Break routine: Shake up your daily routine by trying new activities, visiting new places, or altering your usual patterns. Breaking free from routine can stimulate your imagination and create opportunities for new ideas to emerge.
Be patient with yourself: Creativity often unfolds gradually and may require time to develop. Be patient with yourself and trust that your creative process will unfold in its own time. Remember that setbacks and challenges are natural parts of the creative journey.
Record your ideas: Keep a journal or use digital tools to record your thoughts, ideas, and inspirations. Documenting your creative journey can help you reflect on your progress, identify patterns, and build upon previous ideas.
Give yourself permission to fail: Embrace the possibility of failure as an integral part of the creative process. By accepting that not every idea will succeed, you can take risks, learn from your mistakes, and ultimately grow as a creative individual.
By surrendering to creativity, you can unleash the power of your imagination and stay open to new ideas that can help you achieve your dreams or solve problems. This approach fosters personal growth, enhances well-being, and enriches your life with a sense of wonder, adventure, and discovery.
YouTube - Morning Compass Surrender
Get Your Own Surrender Cards
Try to buy local, if not available use the link below: