Surrender the Habit of People-Pleasing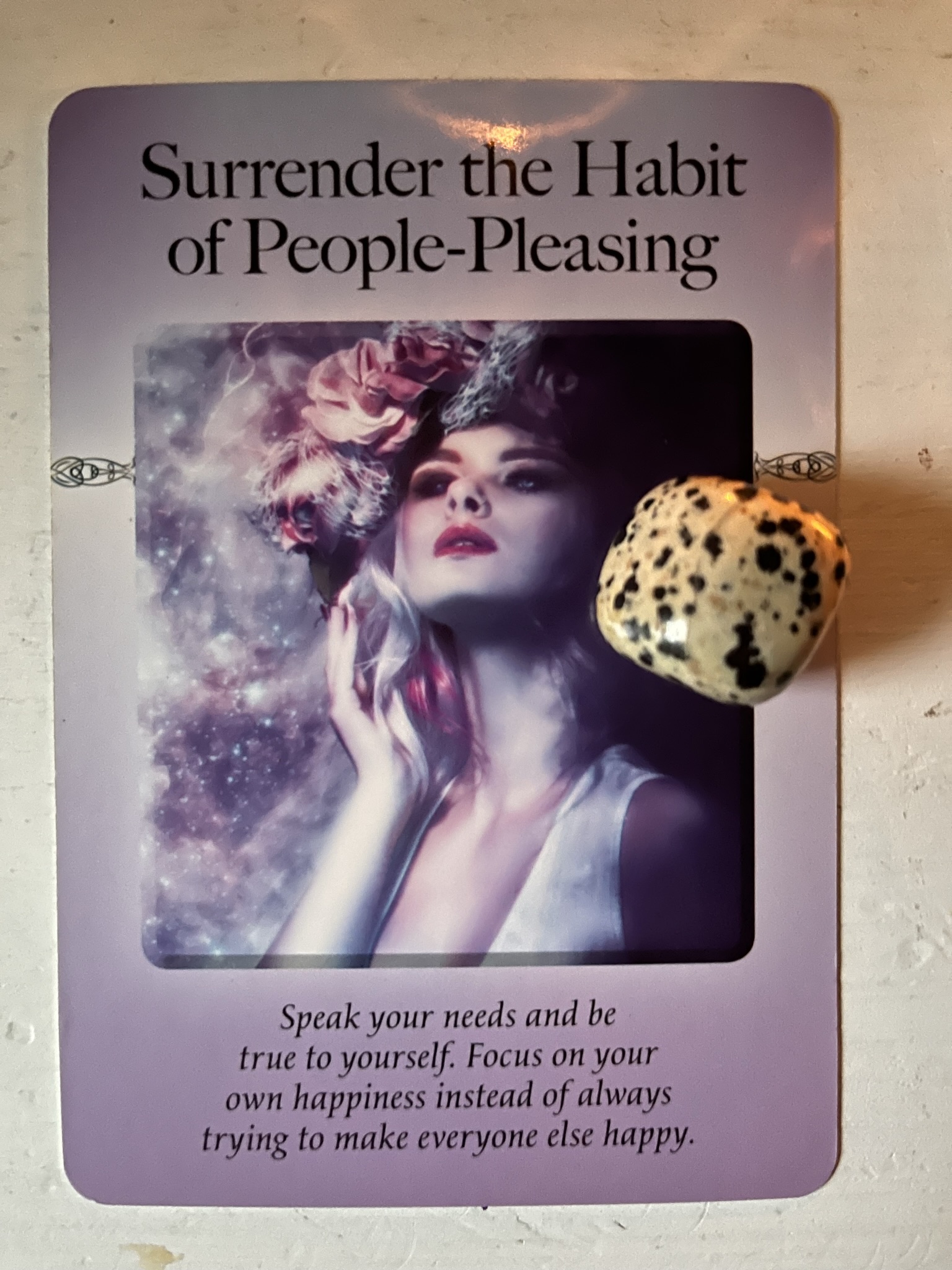 Surrender the Habit of People-Pleasing
Speak your needs and be true to yourself. Focus on your own happiness instead of always trying to make everyone else happy.
Surrendering the habit of people-pleasing involves letting go of the need to constantly meet others' expectations and seeking approval from those around you. While it is natural to want to be liked and make others happy, excessive people-pleasing can lead to neglecting your own needs and feelings. Here are some strategies to help you break free from this habit and prioritize your own well-being:
Cultivate self-awareness: Begin by recognizing and understanding your own needs, desires, and values. Reflect on instances where you have compromised your own happiness to please others, and identify patterns or triggers that contribute to this behavior.
Set boundaries: Establish healthy boundaries by asserting your limits and communicating them clearly to others. This may involve saying "no" to requests or invitations that conflict with your own needs or values.
Develop self-compassion: Be kind and understanding towards yourself, recognizing that you cannot please everyone all the time. Accept that it is normal to have different opinions and preferences, and that it is okay to prioritize your own well-being.
Practice assertive communication: Learn to express your thoughts, feelings, and needs in a direct, honest, and respectful manner. This will help you build stronger, more authentic relationships and reduce the need to seek approval from others.
Re-evaluate your priorities: Take a step back and consider what is most important to you. Focus on nurturing your own happiness and well-being, rather than solely catering to the needs and desires of others.
Embrace your authentic self: Accept and celebrate your unique qualities, strengths, and quirks. By embracing your true self, you can foster genuine connections with others that are based on mutual respect and understanding, rather than approval-seeking.
Seek support: Reach out to friends, family, or a mental health professional for guidance and encouragement as you work to break free from the habit of people-pleasing. Surrounding yourself with a supportive network can help you stay accountable and provide valuable perspective.
Practice self-care: Dedicate time and energy to activities that nourish your body, mind, and spirit. By prioritizing self-care, you signal to yourself that your needs and happiness are important.
Learn to accept criticism: Understand that criticism is a natural part of life and that not everyone will agree with or approve of your actions. Use constructive feedback as an opportunity for growth, while letting go of any negativity that does not serve you.
By surrendering the habit of people-pleasing, you can cultivate a more balanced and fulfilling life. Focusing on your own happiness and well-being, asserting your needs, and embracing your authentic self are key steps in breaking free from this pattern and building healthier, more genuine relationships.
YouTube - Morning Compass Surrender
Get Your Own Surrender Cards
Try to buy local, if not available use the link below: