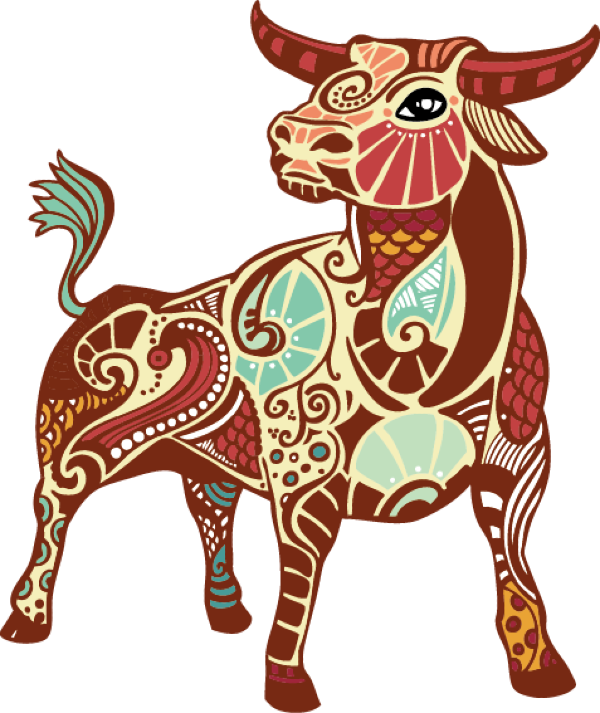 KEYWORDS: MATERIAL REALM, RESOURCEFULNESS AND PERSEVERANCE
Zodiac Sign

Moon In Taurus
Relax / Accept Yourself
The Moon and Taurus go together well. The Moon rules food and Taurus loves food. Watch out for over eating. This is a relaxing Moon placement so try not to have anything too strenuous or involved. Having a massage or lounging around all day in bed with your loved one is ideal. This is a day not to rush.
When you accept yourself for who you are, it will become easier for you to find peace and tranquility in the outside world.
If you have a lot to do today, the slow down of Taurus will support you. If you're trying to increase your cash flow, the abundance of the Taurus Moon makes it a good time to work on manifestation.
This day could be good for: Relaxing and going slow. Enjoy some creature comforts. A good time for pursuits requiring patience, persistence and resourcefulness. A time when financial instincts are sharp and common sense prevails. A more centered, cautious stable period focused on a general concern with the practical. A time to lay foundations and focus on material and tangible things. A period when the senses are acute, where the artistic sense and strong physical desires are activated. A heightened awareness of material and security needs.
This day might not be so good for: Doing boring mundane tasks, but don't be stubborn or resistant.
Throat Chakra and surrounding organs: Neck, larynx, throat, vocal cords, thyroid gland, tonsils, Adam's apple. 
Queen of Wands: A woman represented by the Queen of Wands will be a strong person, forthright and sometimes painfully honest. She's experienced, capable and determined.  She makes a reliable and trustworthy friend, and a very worthy adversary. https://thothreadings.com/queen-of-wands/
Moon in Gemini: The day can seem to go very fast, because the Moon is in the quicksilver sign of Gemini. This can be a good thing if you're not already overworked, but a tad confusing if you've a lot on your plate. Aries Moon Days are about action, while the Gemini Moon is more about mental energy – talking to lots of people and non-stop moving about. https://thothreadings.com/moon-in-gemini/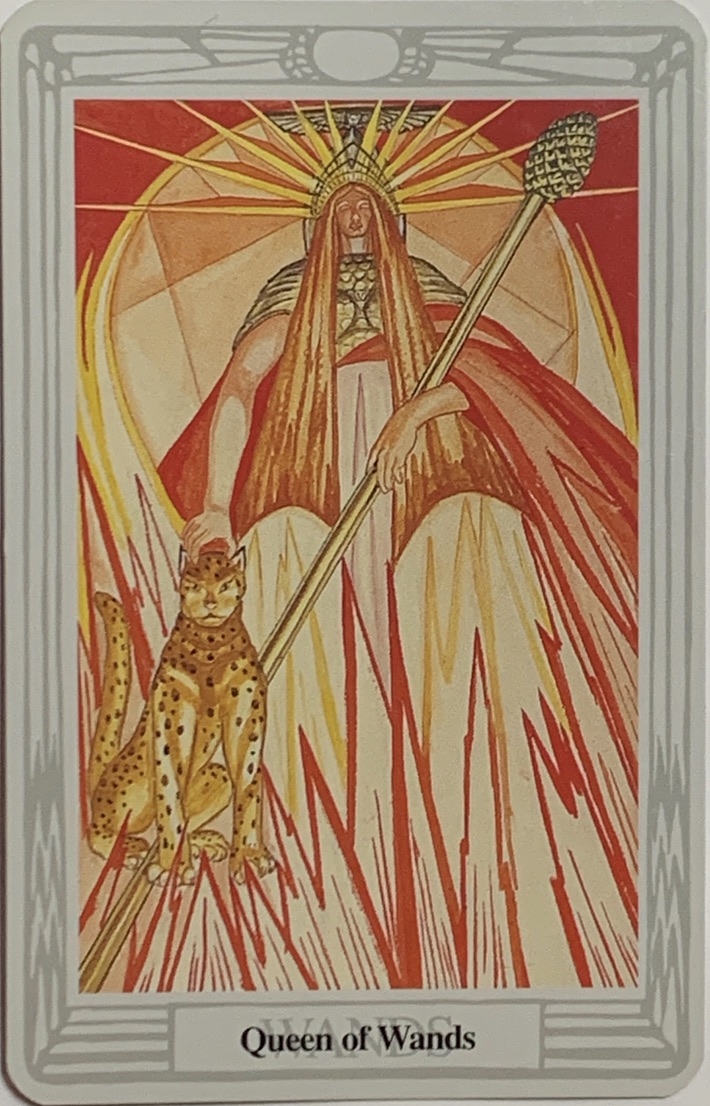 Queen of Swords: The Queen of Swords can be very sensitive, perceptive, sharp-witted and intelligent. On the dark side, she can turn cruel, malicious, narrow-minded, bigoted or even deceitful, dangerous, too, because of her charm and beauty. https://thothreadings.com/queen-of-swords/
Moon in Gemini: The day can seem to go very fast, because the Moon is in the quicksilver sign of Gemini. This can be a good thing if you're not already overworked, but a tad confusing if you've a lot on your plate. Aries Moon Days are about action, while the Gemini Moon is more about mental energy – talking to lots of people and non-stop moving about. https://thothreadings.com/moon-in-gemini/