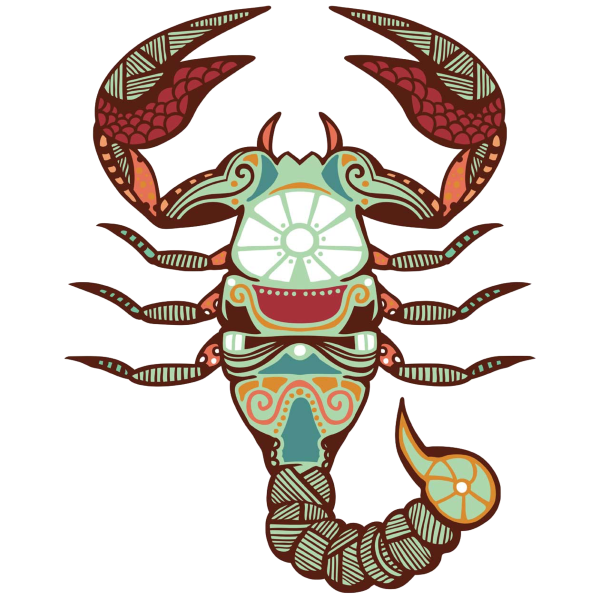 KEYWORDS: TRANSFORMATION, PURIFICATION, INTRIGUE AND ATTRACTION
Zodiac Sign

Moon In Scorpio
Will Power
Scorpio is a wonderful sign and we all have Scorpio somewhere in our chart, but it's also very much a part of our shadow side. And when the Moon moves through Scorpio, it does take on some of this Scorpionic energy, which, like the Scorpion itself, has a sting.
Moon in Scorpio creates the need to delve into your feelings as deep as possible. You desire meaningful emotional exchanges now more than at any other time even if it is not easy and you are forced to change many things. Shallow relationships do not satisfy you, because they are not purifying enough.
Be carefully around anyone that has a short fuse. If you know you have a nasty sting in your own tail, make sure you do your meditations today. It's a day when minor upsets and petty jealousies can crop up to remind us we're humans on the evolutionary path. The good news about Scorpio is that it's a transformational energy, so used correctly, a Scorpio Moon Day can actually have a major impact, be it material or physical or psychological.
This day could be good for: Investigating a mystery, getting to the bottom of something,
being a tad obsessive about someone you adore. A good time to look beneath appearances. A period of increased determination and will-power. A time of emotional intensity and strong feelings. An excellent time for research and investigating what has been hidden. A lot that has been going on under the surface will reveal itself. A time of heightened sensitivity and awareness. Increased sexual energy. A period of deep change, transformation and clearing out of the old and outmoded. Try not being too obsessive, developing bad habits or snooping.
Root Chakra and surrounding organs: Genitals, rectum, urethra, genital glands, ovaries, prostate, pubic bone. 
Queen of Wands: A woman represented by the Queen of Wands will be a strong person, forthright and sometimes painfully honest. She's experienced, capable and determined.  She makes a reliable and trustworthy friend, and a very worthy adversary. https://thothreadings.com/queen-of-wands/
Moon in Gemini: The day can seem to go very fast, because the Moon is in the quicksilver sign of Gemini. This can be a good thing if you're not already overworked, but a tad confusing if you've a lot on your plate. Aries Moon Days are about action, while the Gemini Moon is more about mental energy – talking to lots of people and non-stop moving about. https://thothreadings.com/moon-in-gemini/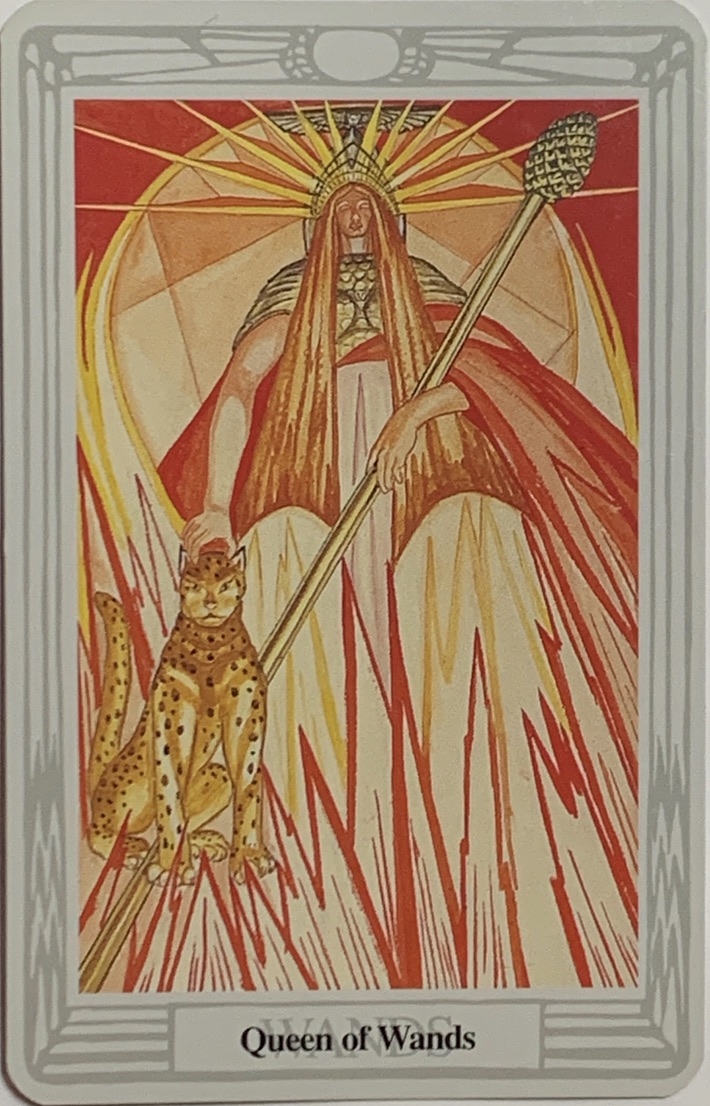 Queen of Swords: The Queen of Swords can be very sensitive, perceptive, sharp-witted and intelligent. On the dark side, she can turn cruel, malicious, narrow-minded, bigoted or even deceitful, dangerous, too, because of her charm and beauty. https://thothreadings.com/queen-of-swords/
Moon in Gemini: The day can seem to go very fast, because the Moon is in the quicksilver sign of Gemini. This can be a good thing if you're not already overworked, but a tad confusing if you've a lot on your plate. Aries Moon Days are about action, while the Gemini Moon is more about mental energy – talking to lots of people and non-stop moving about. https://thothreadings.com/moon-in-gemini/