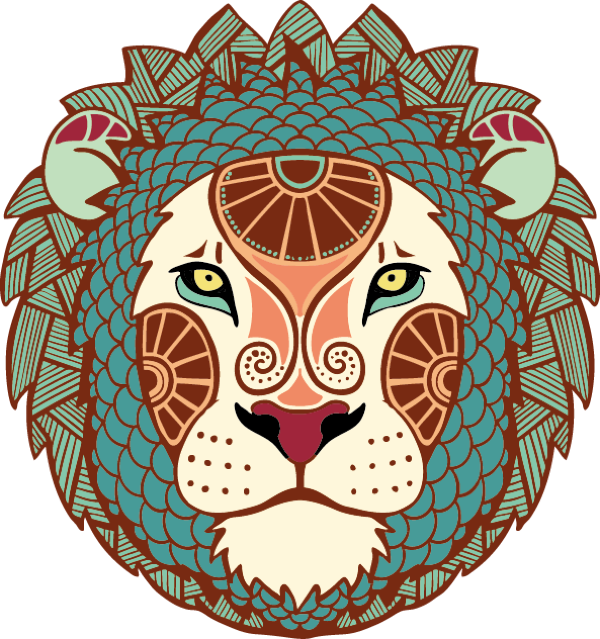 KEYWORDS: COURAGE, CREATIVITY, BOLDNESS, WARMTH AND LEADERSHIP
Zodiac Sign

Leo is the show off sign of the zodiac and when the Moon makes her appearance, you can be sure someone somewhere is turning heads. If you need to do something with confidence, a Leo Moon Day is a great place to do so.
You feel safe in moments when you can impress others and get praise and admiration. Yet, when you get into the spotlight, you may find yourself at a loss. Maybe you should admit your fear of criticism and your inability to accept criticism. It is very important to accept feedback and use it for improvement.
Leo Moon is also very creative and artistic. Don't hide your love light under a lamp shade on a Leo Moon Day.  Tune in to the Leo Moon, and organize something fun.
This day could be good for: A good time for play. A great time for creative self-expression, pleasure and romance. A period of high vitality and high energy. A time to be assertive, be direct and express yourself from the heart. An excellent time to deal with those in power. Physical energy levels are high and there is a general feeling of excitement. The best time to be appreciated and recognized. A time for entertainment and for you to entertain.
Heart Chakra and surrounding organs: Heart, aorta, blood circulation, blood pressure, heart rate.
Queen of Wands: A woman represented by the Queen of Wands will be a strong person, forthright and sometimes painfully honest. She's experienced, capable and determined.  She makes a reliable and trustworthy friend, and a very worthy adversary. https://thothreadings.com/queen-of-wands/
Moon in Gemini: The day can seem to go very fast, because the Moon is in the quicksilver sign of Gemini. This can be a good thing if you're not already overworked, but a tad confusing if you've a lot on your plate. Aries Moon Days are about action, while the Gemini Moon is more about mental energy – talking to lots of people and non-stop moving about. https://thothreadings.com/moon-in-gemini/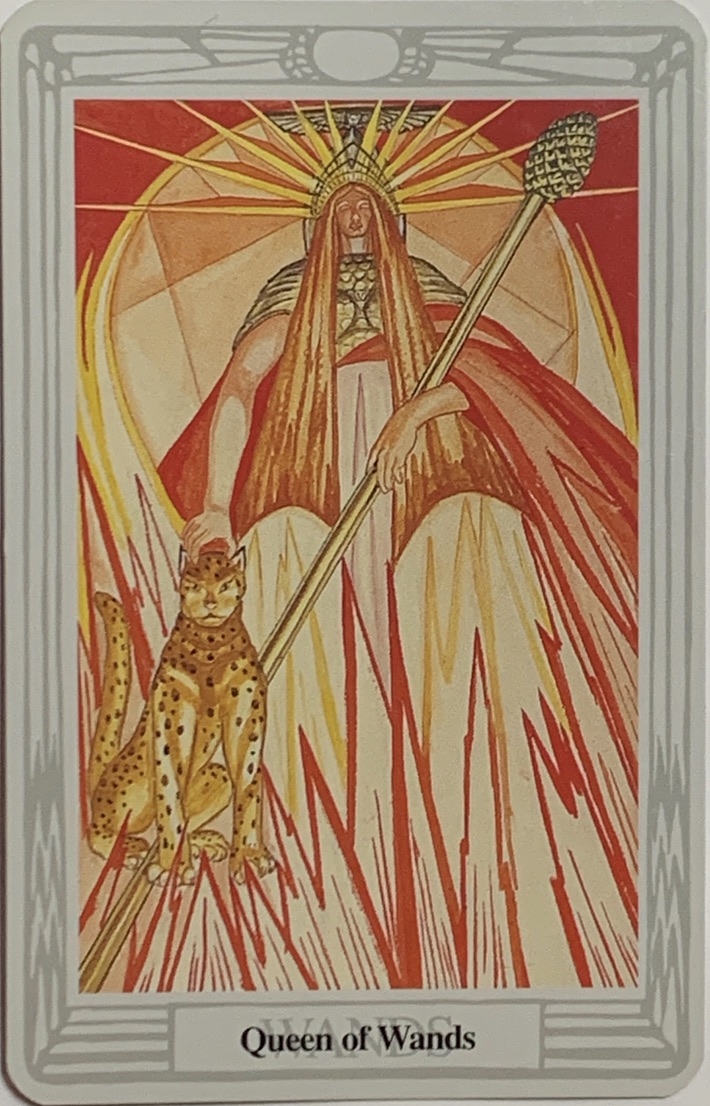 Queen of Swords: The Queen of Swords can be very sensitive, perceptive, sharp-witted and intelligent. On the dark side, she can turn cruel, malicious, narrow-minded, bigoted or even deceitful, dangerous, too, because of her charm and beauty. https://thothreadings.com/queen-of-swords/
Moon in Gemini: The day can seem to go very fast, because the Moon is in the quicksilver sign of Gemini. This can be a good thing if you're not already overworked, but a tad confusing if you've a lot on your plate. Aries Moon Days are about action, while the Gemini Moon is more about mental energy – talking to lots of people and non-stop moving about. https://thothreadings.com/moon-in-gemini/