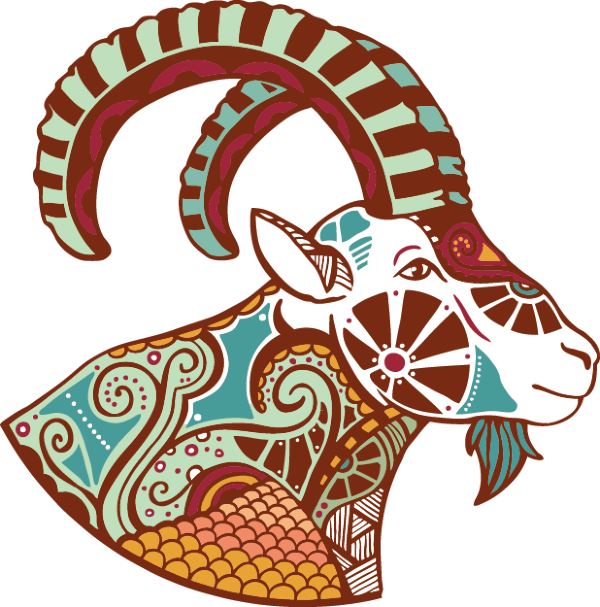 KEYWORDS: PLANNING AND GOAL SETTING, PRAGMATISM AND STRENGTH
Zodiac Sign

Moon in Capricorn
Ambition – Goals
Capricorn is the most ordered and ambitious of the signs so when the Moon is here, being sensible and strategic is the order of the day. It's a wonderful time to get your life back on track. Think about where you've been, where you want to go and what kind of mark you want to leave on the world.
You might have a strong need for being useful to society and you look for justification in the outside world. You may underestimate what you want from yourself and for yourself. Shyness may be accompanied by resentment of the fact that others ignore you. Do not seek approval from the outside, it will not help you get rid of your doubt and it is harmful to you. You have to trust your inner values.
Behaving maturely and thinking long-term are the keys to success now. Be smart, but
don't be too serious. Work out your goals for the months ahead (it's a good day to do your month-ahead plan), but don't let all this squeeze the joy out.
This day could be good for: A good time to set and achieve goals and establish long range schemes especially on the material level. This is a time to be pragmatic and patience is at a high, as are reserves of strength. The focus is very businesslike and productive. An excellent time for getting things done and to lay foundations for future plans. It is a building and organizing time that requires care and perseverance.
Queen of Wands: A woman represented by the Queen of Wands will be a strong person, forthright and sometimes painfully honest. She's experienced, capable and determined.  She makes a reliable and trustworthy friend, and a very worthy adversary. https://thothreadings.com/queen-of-wands/
Moon in Gemini: The day can seem to go very fast, because the Moon is in the quicksilver sign of Gemini. This can be a good thing if you're not already overworked, but a tad confusing if you've a lot on your plate. Aries Moon Days are about action, while the Gemini Moon is more about mental energy – talking to lots of people and non-stop moving about. https://thothreadings.com/moon-in-gemini/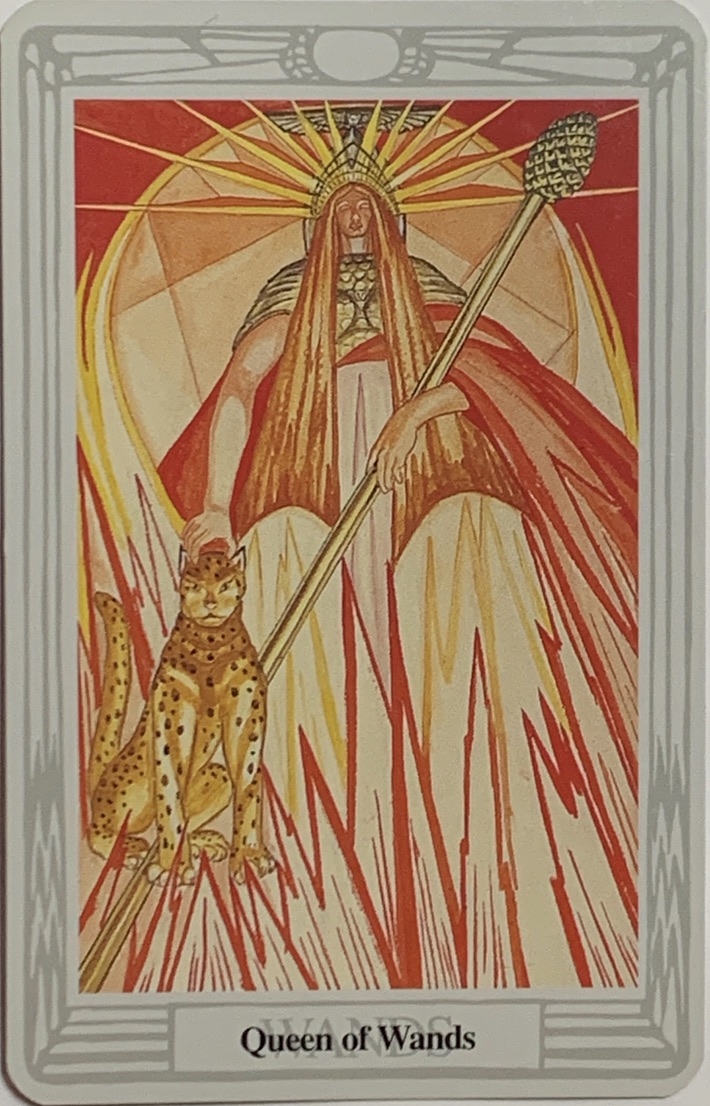 Queen of Swords: The Queen of Swords can be very sensitive, perceptive, sharp-witted and intelligent. On the dark side, she can turn cruel, malicious, narrow-minded, bigoted or even deceitful, dangerous, too, because of her charm and beauty. https://thothreadings.com/queen-of-swords/
Moon in Gemini: The day can seem to go very fast, because the Moon is in the quicksilver sign of Gemini. This can be a good thing if you're not already overworked, but a tad confusing if you've a lot on your plate. Aries Moon Days are about action, while the Gemini Moon is more about mental energy – talking to lots of people and non-stop moving about. https://thothreadings.com/moon-in-gemini/