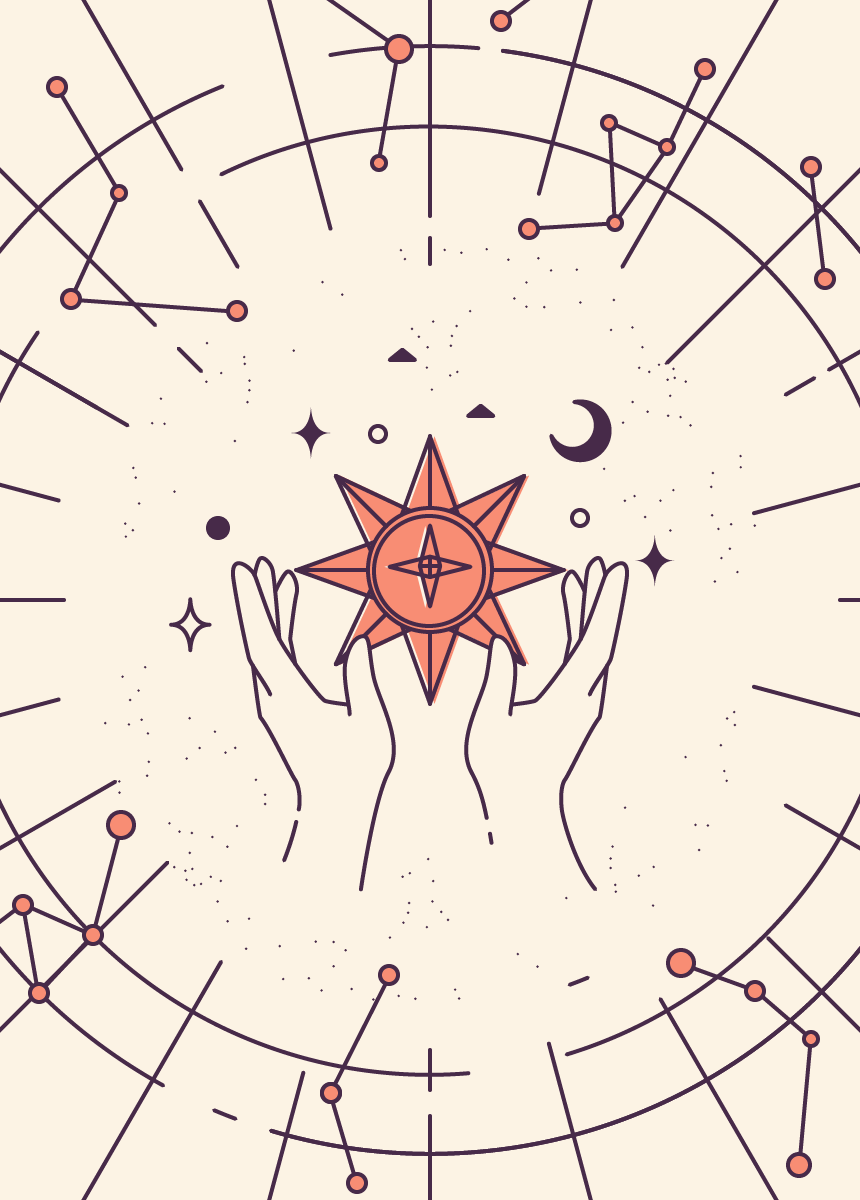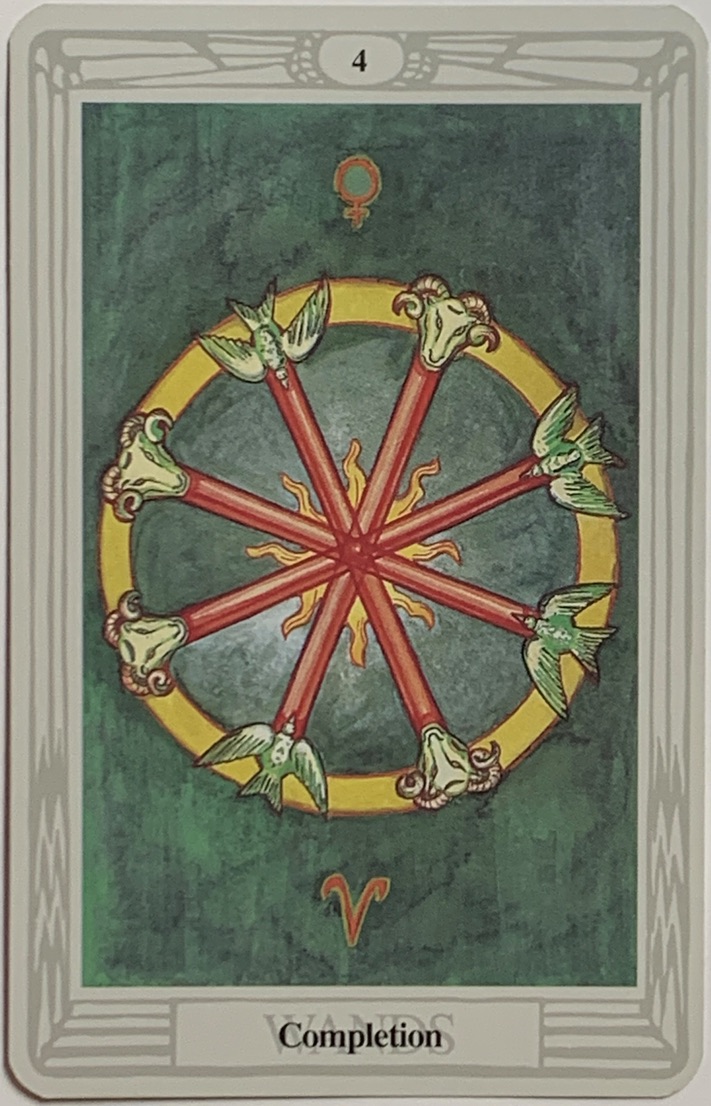 THE FOUR OF WANDS – Closure – Venus – Moon – Calm
Astrology: Venus in the 3. decan of Aries
About :
Four of Wands – Completion
Drive: Perfection, rest after labor, completion after effort and trouble, structure, control
Light: Competition, well earned rewards, rest after labor
Shadow: Overestimation, torpidity, loss of tranquility
Keywords: Venus in Aries, completion, unification, possibility of new beginning, perfection
Advice: There's something nice about you in your relationship. The first thing to recognize is that certain familiar circumstances are questioned and openly discussed. The condition of a new unity, a new beginning, is to clarify old things.
Questions: Are you ready to accept your partner in your own otherness? Which areas need urgent clarification or closure?
Suggestion: If there is any tension between you and somebody else, now is the time to illuminate and resolve the relationship and finish what needs to be completed.
Revelation: Completing old things frees me up to open up to new things.
Affirmation: From completion comes renewal.