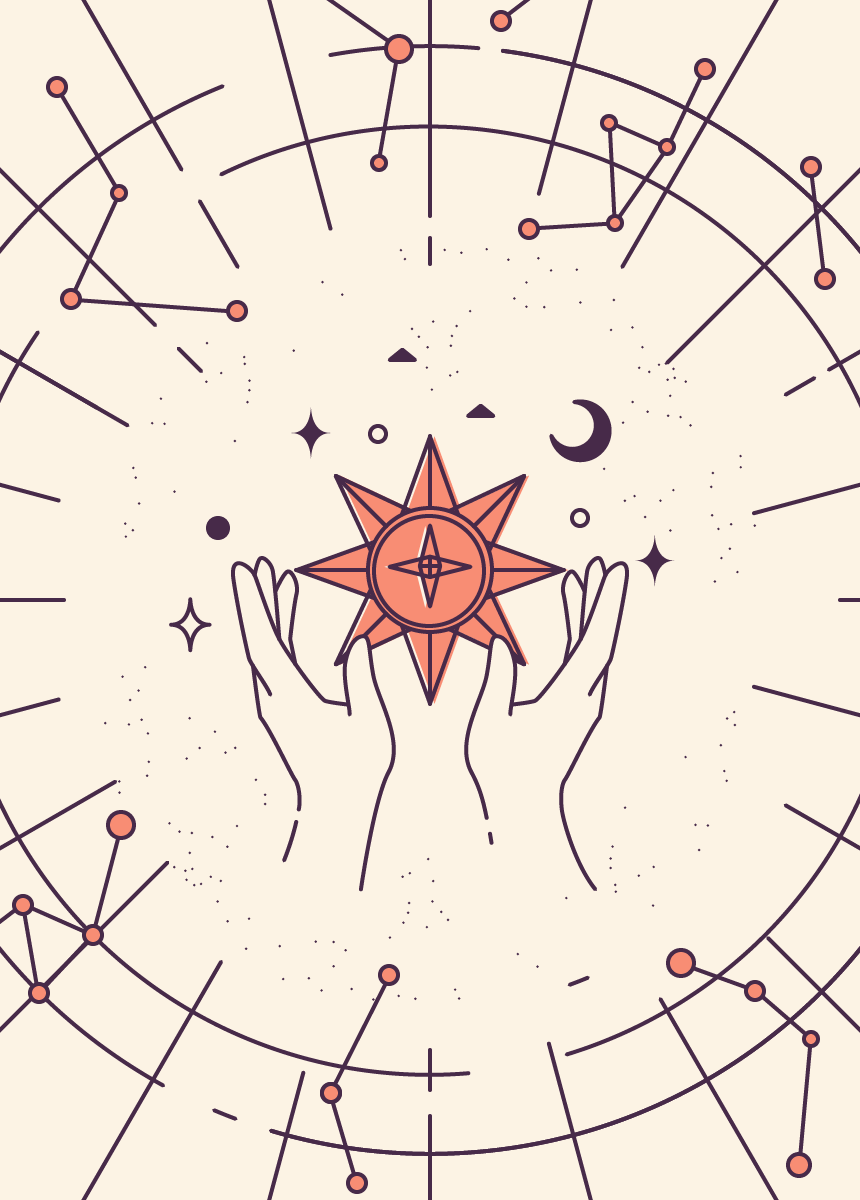 Card:
Five of Disks – Worry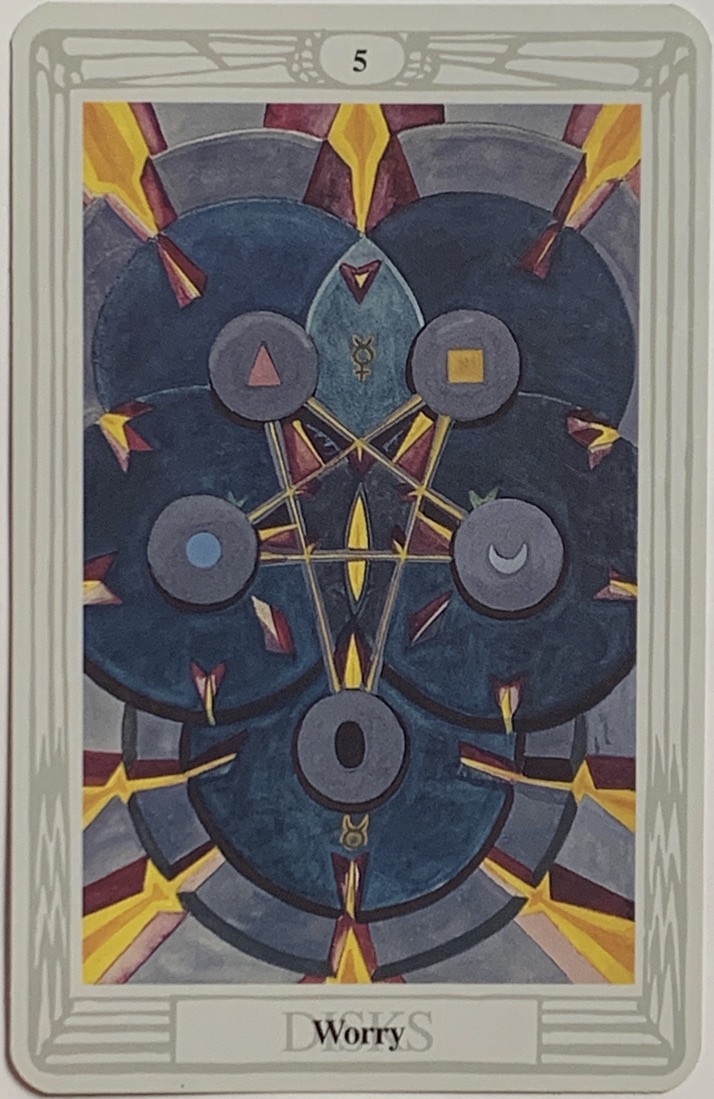 THE FIVE OF DISKS – (Five of Coins / Pentacles) – Problem – Saturn 2nd House – Needs
Astrology: Mercury in the 1st decan of Taurus
About :
Five of Disks – Worry
Drive: Material crisis, worry about material things or health
Light: Reconsidering of values, managing to get along in hard times
Shadow: Fear, loss, failure, destruction, hindering, unpredictable changes to the bad, worsening circumstances
Keywords: Mercury in Taurus, trouble, pondering, pessimism, problematic communication, fear of existence
Advice: If you draw this card, you are ready to look at your situation as it is. Now you have the opportunity to liberate yourself by starting the necessary discussion (with others or yourself). Only clear and open communication will facilitate development.
Questions: In what area or situation are you not clear and definite? Who do you need to clarify your business with?
Suggestion: Drag another tab to see what will change if you talk openly with someone or if you allow them to confront the truth of the situation.
Revelation: I am now purifying my life.
Affirmation: I can deal with my life - it is my most precious possession.