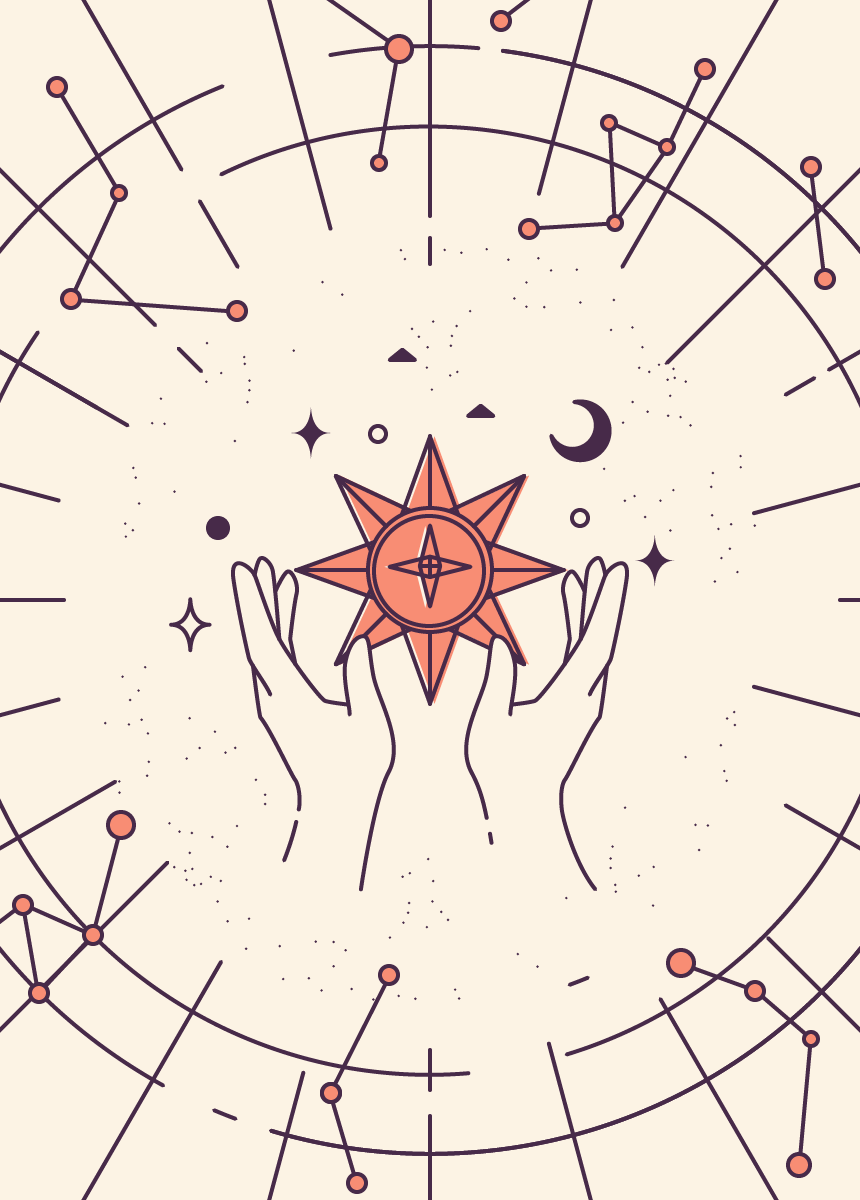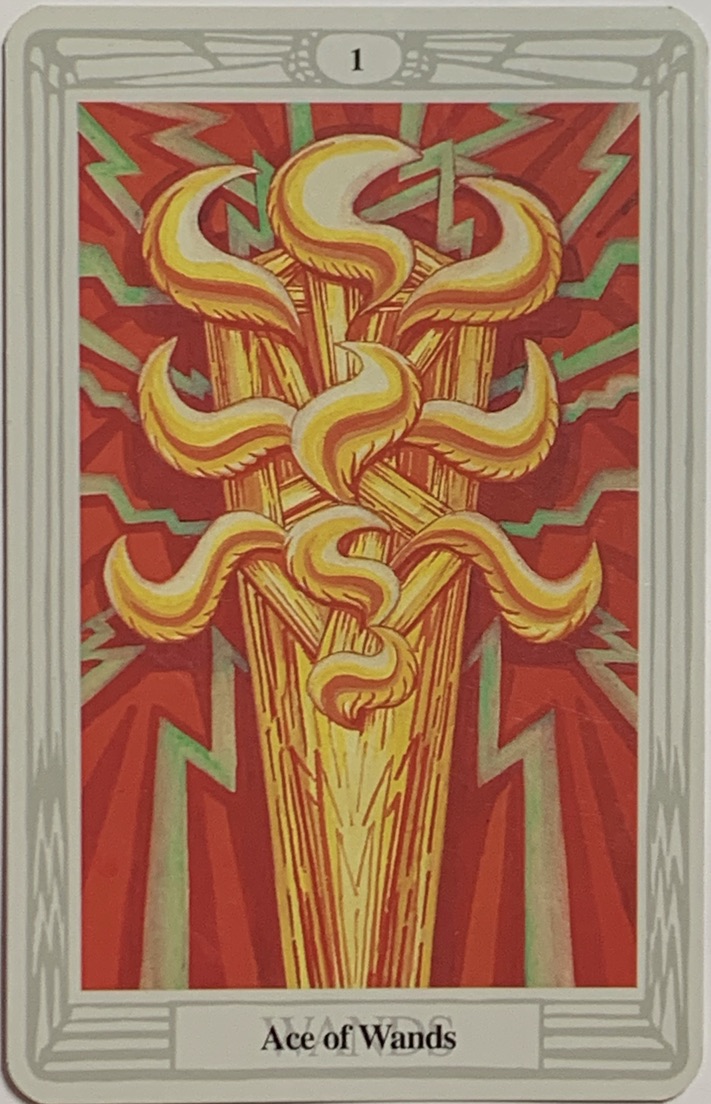 THE ACE OF WANDS – Sun – Mars – Courage
This is a wonderful high-energy card, promising big breakthroughs and real progress.  Expect a day ruled by this card to be full of pleasant and unexpected surprises, nice twists of fates, and quirky happenings.
Wands symbolize creativity, and the Ace of Wands is the boldest among the cards in the suit. It is not the kind of creativity that you learn from school or as a hobby. It is bravely finding your own voice, it creates a place where you can develop your own vision. In other words, it is associated with willpower, and creativity in the cosmic sense.
The Ace encourages you to follow your heart and live your passion. If you feel a strong pull towards a new project or path, but are questioning whether it will work, then this card gives you a gentle nudge to pursue your passion. You can always start out small, treating the project or idea as an experiment or trial. Then, if it feels good, keep doing it; and if it doesn't, make adjustments and try again. Let your energy, dedication and motivation be your guides.
This is a day to be filled up with the wonder and energy of life, a time when you'll find it easy to sail through your work, clear your commitments and really get on top of things.
For a special few of us, there will be major steps forward into new areas of life.  It could be big changes which lead us toward our heartfelt hopes and dreams.  There will be bounty and fortune for some of us.
For others, healing will be the most important matter at hand. Intractable and troublesome illness will fall away, or we will locate new ways of dealing with health matters.
Like all Aces, the Ace of Wands symbolizes the roots and the entity of its element, here it is the root of Fire, the first spark to create the flaming powers, the world of the all-encompassing spiritual substance.
Being the essence of Fire, the Ace itself goes nowhere, but stands for the strong feeling that soon might turn into a strong will or plan. There is a spiritual power that has the ability to grow, it is completely up to us whether we use it or not.
The Ace of Wands might turn out to be bad when we cannot control or use its power that starts burning all out of a sudden, and all its riches get burned down before we can use them for good.
Drive: The wish to create, excitement and passion in love, flirtation, romance, attraction
Light: sudden illumination, enthusiasm, inspiration, creativity, spiritual hunger, vigor, energy
Shadow: Destruction through exaggeration, false start, vexation, cancellation
Reversed:  The reversed Ace of Wands can suggest that you are finding it difficult to define your purpose in life and what you want to create. This lack of direction may sap your energy levels and leave you unmotivated and uninspired.
Keywords: fire, high or strong energy, transformation
Advice: You are full of power and energy. Start exploring where and how you can and want to use this.
Questions: What attracts you most, what do you like to do? What do you find most enjoyable? In what framework can you fulfill your dreams?
Suggestion: Draw more cards for the above questions!
Revelation: I express my power and energy openly.
Affirmation: My life is filled with abundance and joyful happenstance.